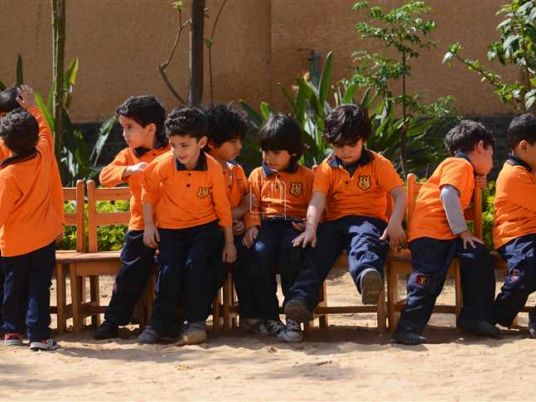 Confusion dominates the Technological Development Sector of the Education Ministry as a result of the ministry not publishing the URL link for the opening of admissions to the Egyptian-Japanese schools on its website.
A source within the ministry told al-Masry al-Youm on Tuesday that a delegation from the presidency and some sovereign authorities are scheduled to inspect the schools to determine their final position and readiness to receive students, according to a decision by President Abdel Fattah al-Sisi.
The source added that Education Minister Tarek Shawki is awaiting the report on the visit of the delegation, before launching the URL link to start registration and the application process for the schools, in preparation for receiving the students on October 1.
He added that it is likely that the electronic submission will be open within 48 hours of the official website of Education Ministry.
The online registration for the schools – an education project between the Egyptian and Japanese governments – was set for the first week of August.
The Egyptian-Japanese education project is a result of mutual agreements signed between the two countries, in which Egypt benefits from the Japanese educational system by applying it in 45 state-run schools.
The selected schools will follow the Egyptian curriculum, in addition to applying the 'Tokosto Plus' educational system followed in Japan.
The 'Tokosto Plus' system will work to rehabilitate the behavior of students by engaging them in numerous Japanese activities that focus on making individuals aware of the value of time and cleanliness.