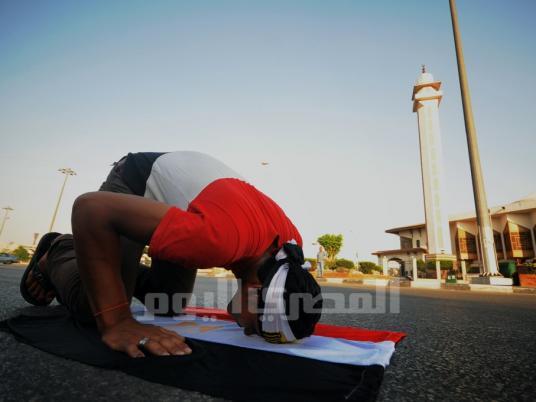 Egyptian border guards have found the decomposed body of a young Egyptian man on Tiran Island, located in the southern entrance to the Gulf of Aqaba.
Hundreds of Saudi riyals were found scattered around the body, along with a certificate of military service and Egyptian and Saudi driving licenses.
The dead man was identified as Mohamed Saad Mahmoud, 37, from Sharqiya governorate. Mahmoud worked as a driver and had been employed in Saudi Arabia prior to his disappearance, according to his brother.
The body was transferred to Sharm el-Sheikh for investigations into the cause of death.
According to Health Ministry doctor Rafiq Adel who inspected the body, the man died due to hunger and thirst, having stayed for several days on the island, and was probably suffering from extreme fatigue due to swimming.
The brother of the deceased filed a report several months ago saying that Mahoud had escaped from his sponsor in Saudi Arabia and made his way to Tiran Island, chief detective of Sharm el-Sheikh Ahmed Farouq said.
Farouq said that the victim had been in touch with his brother by mobile phone but he lost connection after his phone ran out of battery. Border guards and police personnel searched for him on the island after his brother's communication but he was not found, said Farouq.
Khaled Khodair, a fisherman on Tiran island, reported that Saudi border guards were also searching for the victim several months ago after he escaped from his sponsor.
Edited translation from Al-Masry Al-Youm