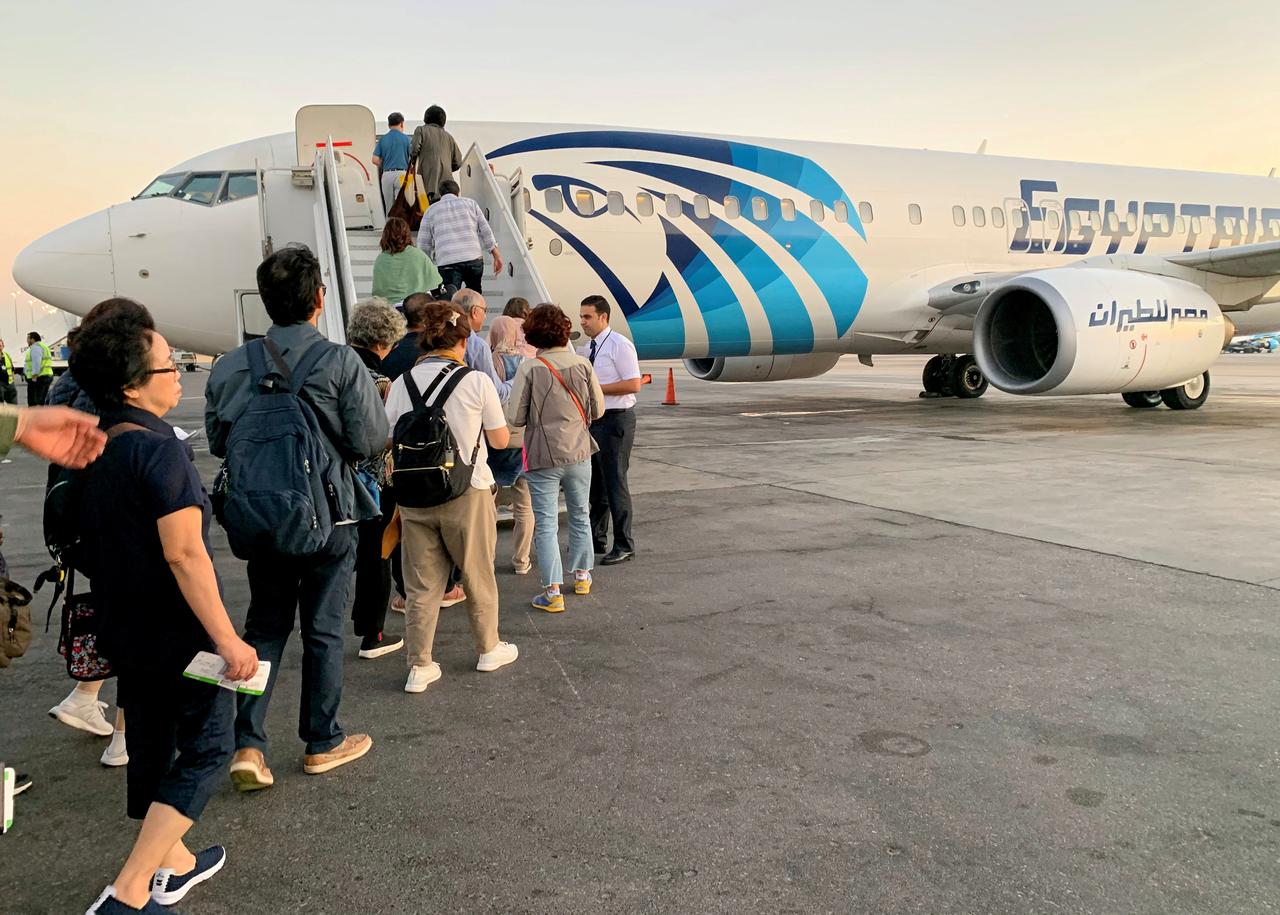 A member of the House of Representatives and Vice-President of the Egyptian Social Democratic Party, Farid al-Bayadi, submitted a question to the Prime Minister and the Ministers of Foreign Affairs and Tourism about Egypt not granting visas to citizens of several countries.
Reports spread online claimed that Egypt had stopped granting entry visas at ports to citizens of several countries, including the US, Canada and others, the Egyptian parliamentarian explained.
He said that according to the new measure, these incoming tourists must obtain visas from Egyptian embassies or consulates in their countries prior to their visits.
"Then the official page of the Cabinet published a denial of these reports and stated that there are no new instructions regarding entry visas and that the previously applied system continues as it is," he noted.

"But the news spread and reached airlines and tourism companies in some countries, specifically Canada. So when tourists contacted our embassy there, the embassy stated that it is necessary to obtain a visa in advance through the embassy for all visitors after September 2."

"In other countries, tourists were shocked by the unconfirmed news days before their travel. They were unable to verify or deny it, and were unable to communicate with our embassies, which forced them to cancel their travel."
"I myself asked a senior official in the Ministry of Tourism, who denied the news completely and referred to the statement published by the Cabinet denying any new measures in this regard," he added.

However, the official later confirmed that the information was correct regarding tourists coming from Canada.

"Why are such decisions issued at a time when the country needs to encourage tourism and facilitate the entry procedures for tourists instead of obstructing them? And why is there ambiguity and no reference to the decision or a response to this confusion on any of the official pages of the Foreign Ministry or the Ministry of Tourism?"
Bayadi demanded an urgent response and to hold all officials who failed to perform their duties accountable.