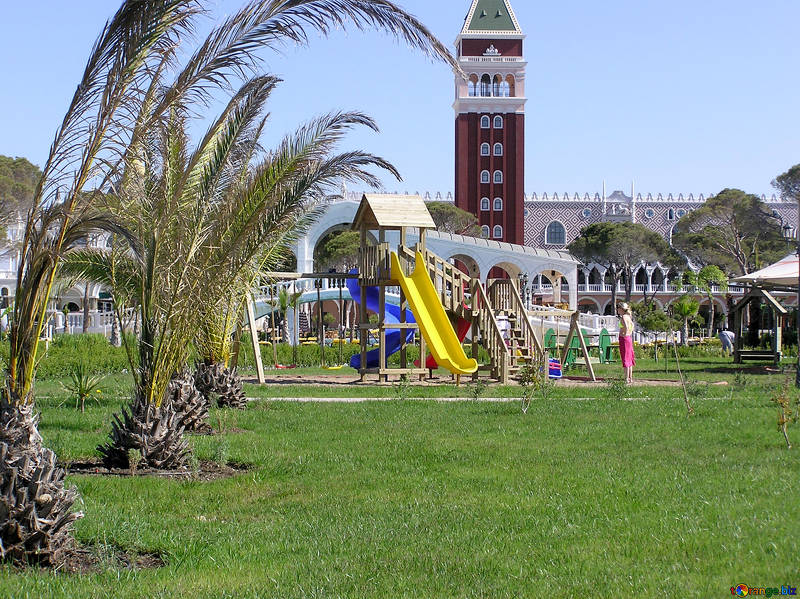 Egyptian Parliamentarian Anissa Hassouna said she requested the parliament create playgrounds for children in every district, free of charge.
"I want children to be happy. I have made a request to parliament to task district heads to create children playgrounds in every district with basic, free plastic toys," she said.
During a televised interview with the program "90 Dakeeka" (90 Minutes) on Tuesday, Hassouna said the problem was that people were afraid children would destroy their gardens, but forget that it is a child's basic right to play,
"The problem is, I know about a playground where someone had donated to beautify it, so people closed it in fear of it being vandalized. No, children who are not members of a club or a youth center have the right to play and go out with their parents, all free of charge."
"This will greatly affect the psychology of so many children. We have to put the heads of districts accountable to carry this out and I am sure many people will come forward to donate. And these gardens must remain free of charge," she explained.
Hassouna told Egypt Independent that she plans to cooperate with different governmental arms to make this possible, saying, "I will be talking the Minister of Local Development and the Governor of Cairo to try and coordinate on building the largest number of playgrounds in the most efficient manner, for the benefit of the children."
"I am also making this a public announcement for whoever can help: whoever has a place we can use or material they can give to build these playgrounds, don't hesitate to help."
"We have to open up our gardens to the public, and start carrying out this project."
Egypt lacks beautiful public gardens or cheap hangout destinations directed at children. There are no public playgrounds, leaving children with only a few public gardens as play areas.
These include al-Azhar Park; which is usually overcrowded due to the lack of a viable alternative, the Fish Garden; which has become notorious for being a place for couples, thus earning a reputation unsuitable for children, the Japanese Garden, the Fustat Garden as well as al-Orman Garden.
While these gardens have the space for children to play, they do not come equipped with basic toys. This usually leads children to play on the streets; street football has been a popular form of sport for Egyptian youth for a long time. This form of sport is usually unregulated, meaning children can take the game to any street with no rules and potentially endanger their safety.