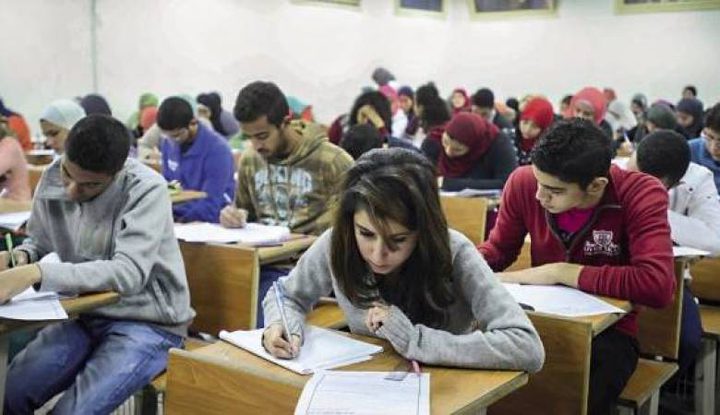 Egyptian parliament member Eman Khedr submitted a suggestion to the government on Wednesday to grant final year high school students five percent of the total grade for their Thanaweya Amma exams, as compensation for damages to their study brought on by the coronavirus.
Egypt shut down schools in March as part of precautionary measures to curb the coronavirus outbreak. Private educational centers were also suspended, and students studied at home in preparation for their final exams.
Khedr's suggestion, submitted to Prime Minister Mostafa Madbouly and Education Minister Tarek Shawki, said that high school students have been facing extremely difficult circumstances due to the pandemic, which has overshadowed their educational pursuits.
By granting students five percent of their total exam grades, Khedr explained that this would serve as an incentive for them to continue studying, and also takes into consideration how the pandemic might have affected their health or the health of their families.
She said that this measure isn't new, with students having being granted extra grades due to exceptional circumstances in the past – such as in North Sinai, where students receive two percent to their total grade due to the situation there, or in 1967, 1973 and 1992 where students received three percent to their total grades.
Around 653,389 students started the high school final exams on Sunday across Egypt. The exams will continue until July 21.
Thanaweya Amma refers to tests in the final years of high school, which students attend between the ages of 17 and 18, a crucial educational stage in Egypt. A student's score in the examinations can determine whether they are admitted to a free public university and what course they are able to study.
Forehead thermometers have been distributed to committees, alongside a doctor and ambulance ready for any coronavirus infections, while sterilization gates and isolation rooms have also been established at each school.
Egypt's authorities stated that the committee rooms will be sterilized before and after each exam, with students to wait outside in open areas to maintain social distancing. Students will also be provided with sterilization tools to protect them from infection.