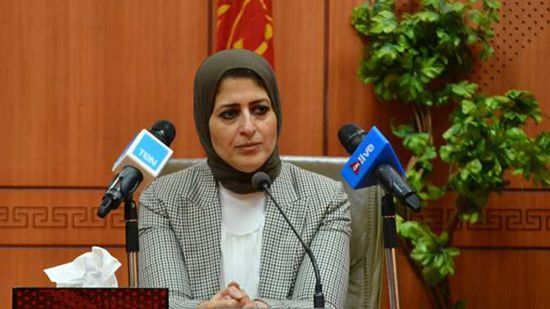 Several pharmacists asked the Egyptian government to dismiss Minister of Health Hala Zayed after she stated that the absence of one nurse is more influential than the absence of 100 pharmacists, during her visit to the Directorate of Health Insurance System in Port Said.
The pharmacists claim that Zayed's decisions led to the deterioration of health system, especially after she caused a rift between different medical specializations.
Member of the Pharmacists Syndicate Council Ahmed Farouk Shaban also asked for resignation, saying, "She antagonized everyone and became a heavy burden for the government."
Shaban said about 10,000 physicians have resigned from the Ministry of Health due to poor treatment they received from Zayed.
He added that Zayed "criticized over 250,000 pharmacists, ignoring the importance of their roles and forgetting that the pharmacists took the responsibility of the presidential campaign to treat the Egyptian people from Hepatitis C."
The Deputy of the Pharmacists Syndicate Council Essam Abdel Hamid said that the syndicate will discuss Zayed's statements, asserting that all the Egyptian pharmacists rejected her comments.
Zayed responded to previous controversy against her on July 2018, when she clarified that she made no order to force hospitals radios to broadcast the national anthem and the doctor's oath.
She added that broadcasting the national anthem encourages positive energy and that she can't imagine why anyone would oppose such a patriotic act.
"If I make 100,000 good decisions besides the national anthem one, people will still focus on this out of all the others," Zayed lamented at the time.
Edited translation from Al-Masry Al-Youm