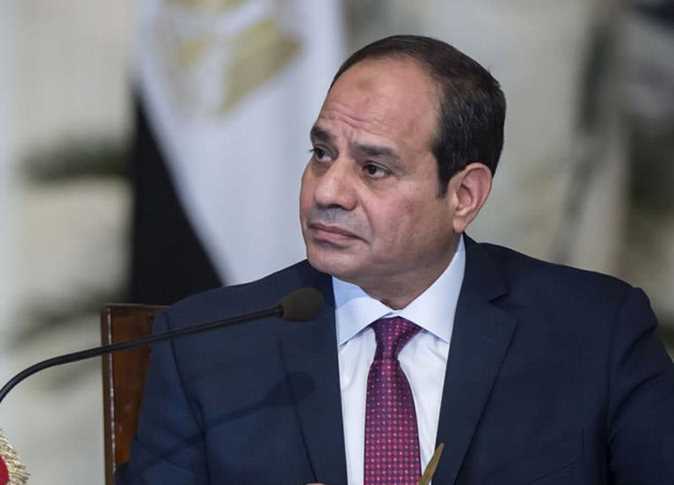 President Abdel Fattah al-Sisi on Wednesday met with Prime Minister Mostafa Madbouly, various ministers, and the Heads of the General Intelligence and the Administrative Control Authority to discuss developments in the ongoing negotiations over the Grand Ethiopian Renaissance Dam.
According to Bassam Rady, the official Spokesperson for the Presidency of the Republic, Sisi instructed the ministers to continue moving at various levels to preserve Egypt's water rights and to continue the current diplomatic path of negotiation to resolve the Renaissance Dam crisis.
Sisi also emphasized the necessity of increasing consultations with Sudan, along with various international powers from UN Security Council member states.
The Sudanese Ministry of Foreign Affairs on Tuesday announced that Sudan, Egypt, and Ethiopia are in agreement regarding 90 percent of controversial points related to the dam.
Ethiopia has the right to utilize the Nile River's water resources, the ministry said, yet Sudan and Egypt also have the right to maintain their water security.
Ethiopia has announced its plan to store 4.9 billion cubic meters of Nile waters in the reservoir of the dam in July, while Cairo insists on adhering to the Washington talks on filling and operating rules for GERD, as well as to the declaration of principles signed between the three countries in 2015.
Egypt took part in the latest GERD meeting in Washington on February 27 and 28, which produced a final agreement regarding filling and operating the GERD.
Ethiopia has also warned that it would begin filling the dam in July without signing an agreement. Construction is not due to be finished until 2023.
Egypt's Ministries of Foreign Affairs and Water Resources has rejected Ethiopia's plan to fill the reservoir of the GERD before construction work is finished and regardless of whether an agreement has been reached with downstream countries.
Egypt relies considerably on fresh water from the Nile and has voiced concerns that the GERD would negatively impact the country's water supply, especially in light of overpopulation fears, and has thus insisted throughout negotiations that measures be put in place to protect downstream countries in case of drought during the filling process at the dam.
Edited translation from Al-Masry Al-Youm