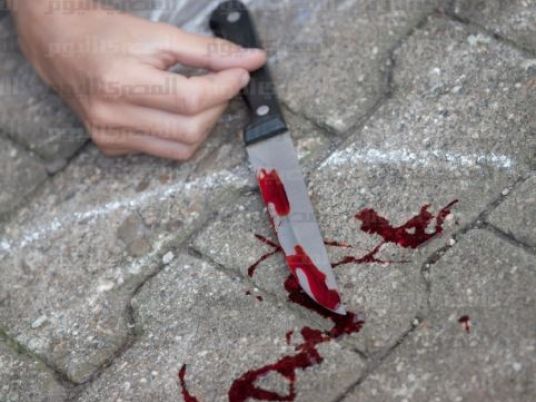 The Egyptian Interior Ministry has announced the arrest of a person who killed his wife and threatened to kill his three daughters, before security forces were able to reach them and free them.
Egyptian media reported that the man took "selfie" pictures with his wife's body and sent them to her family.
The Ministry said, in a statement, on Sunday, that "the security services of Dakahlia Security Directorate arrested a person who was complaining of marital disputes and was probed to kill his wife in the apartment where they live in Nabaroh city".
He had detained his three daughters and threatened to kill them also.
And the statement added: "police moved to the scene quickly and the body of the victim was instantly found with a knife wound to the neck."
"She was found inside the apartment where they lived, and it was found that the suspect was inside another room, which he closed from the inside."
And the statement added that the suspect was standing on the balcony of the closed room, accompanied by his three daughters (ages 9, 6, 3 years), carrying a knife that he had in his possession, threatening to kill them, and claiming that he killed his wife due to marital disputes between them.
And the statement continued, "The security services managed to control him, arrest him, and the weapon used to commit the incident…and free his daughters. Legal measures were taken."