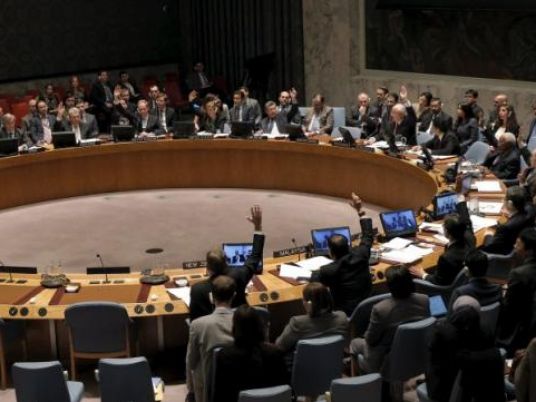 The Secretary General of the Coalition to Support Long Live Egypt Fund Tarek Mahmoud called for a transparent international investigation into accusations made by Russia's ambassador to the United Nations Vladimir Safronkov on Wednesday against Britain of being behind the recent bombings in Egypt.
The Russian official accused Britain of supplying extremist armed groups with weapons and explosives to target Christians and minorities in the Middle East.
"Britain is harboring many of the leaders of the Muslim Brotherhood in its territory and it plays a suspicious role in destabilizing the Middle East," Mahmoud said. He mentioned that Britain provides the political cover and safe haven for the leaders of the group, which gives them the opportunity to incite terrorist acts in Egypt.
Britain has to pay the price for these policies if it is convicted of committing the crimes brought against it by the Russian official.
The Egyptian people and the Egyptian government will have the right to respond formally to address these policies.
Safronkov accused the UK of supporting militant groups in France and similar group that executed the Palm Sunday attacks in Egypt, in a speech on Wednesday at the UN Security Council.
Safronkov's accusations included a harsh verbal attack against UK envoy to the UN, Matthew Rycroft, during a UN discussion on Russia's support for Syria.
The discussion boiled over when Russia vetoed a UN resolution that would have condemned the use of chemical weapons and expedited an investigation into the recent chemical attack in Syria which led to the death of 87.
"The UK is supporting militant groups in France and also the militant groups that committed the Palm Sunday attacks against Egypt's churches," Safronkov said.
He said to Rycroft: "Look at me, when I'm speaking, don't look away. Why are you looking away? "
He then accused Rycroft of only working to undermine the efforts exerted by UN envoy to Syria Staffan de Mistura and hinder the development of the political process in Syria.
Egypt witnessed violent attacks against two churches located in Alexandria and Tanta on Sunday while Coptic Christians were celebrating the Palm Sunday.
The Islamic State-affiliated group Sinai Province claimed responsibility for the attacks that led to the death of 45 people and the injury of more than 140 others. Following the attacks, a nationwide state of emergency has now been declared for three months.