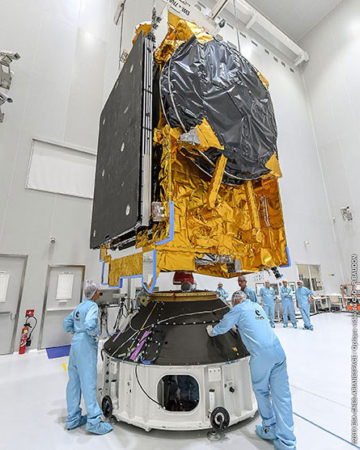 The Egyptian Space Agency (EgSA)'s CEO Mohamed el-Koosy said on Tuesday that a 4-year project to train Egyptian astronauts has been devised and is awaiting approval.
The announcement came in the first of a series of meetings organized by Egypt's Technology Innovation Commercialization Office (TICO). During the online meeting, Koosy responded to questions and inquiries from the public about the agency.
Koosy said that Egypt currently has five satellites in different orbits in space.
He also announced the agency's preparation of an educational learning platform for space technology, which is scheduled to be launched in April. The platform includes 17 educational programs that serve as an introduction to space science.
A series called "Space Dream", which is the first Egyptian animation series to introduce children to space science, will also be shown on the platform.
Koosy explained that the Egyptian space program is currently working on 23 projects that include building satellites, human capabilities and infrastructure.
The projects are part of the agency's ten-year plan that started in 2020.
In related news, Koosy and President of Suez Canal University Ahmed Zaki, signed on Tuesday an executive agreement between the EgSA and the Engineering Faculty at the University to provide the faculty with an educational satellite model for applications, including telecommunications, remote sensing, and the space environment.
Edited translation from Al-Masry Al-Youm
IMAGE: Egypt's TIBA-1 satellite undergoes its fit-check with the interface adapter used for integration on Arianespace's Ariane 5 launcher.