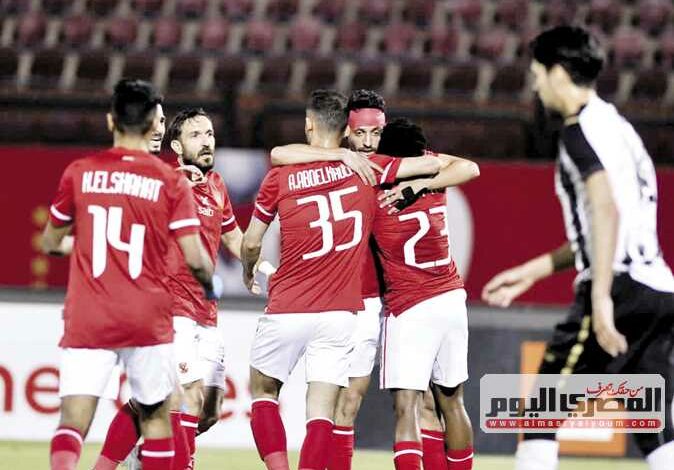 The Egyptian Super Cup 2023 match is scheduled to be held between the Al-Ahly and Pyramids teams Friday, in the United Arab Emirates which is hosting this highly anticipated match between both teams.
The match is scheduled at the Mohamed bin Zayed stadium in Abu Dhabi, UAE, at 7:30 pm Cairo time and 8:30 pm Aby Dhabi time.
Al-Ahly and Pyramids faced each other during April in the Egyptian Cup final 2021-2022, during which Al-Ahly beat Pyramids 2-1.
The Super Cup match was scheduled to take place between Al-Ahly and Zamalek as Zamalek won the Egyptian Premier League title last season.
While Al-Ahly won the Egypt Cup title Zamalek's withdrawal led to Pyramids taking Zamalek's place being the runner-up for the 2022-2023 season.
The Abu Dhabi Sports channel and OnTime Sports channel will be broadcasting the Al-Ahly and Pyramids match, as the two channels have the rights to broadcast the Egyptian Super match.
Abu Dhabi Sports Channel

Satellite: Nilesat

Frequency: 11411

Polarization: Horizontal H

Coding rate: 27500

Correction factor: 5/6
OnTime Sports channel

Satellite: Nilesat

Frequency: 11861

Polarization: vertical

Coding rate: 27500

Correction factor: 5/6