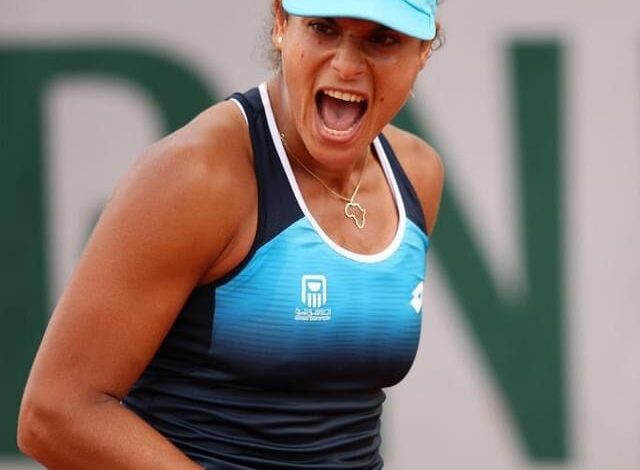 Egyptian tennis champion Mayar Sherif has achieved a remarkable progress by reaching the second round of Roland-Garros, one of the four Grand Slam tennis tournaments played each year, for the first time.
The 26-year-old, who ranks 49th globally, qualified after defeating Ukrainian Marta Kostyuk 6-3, 7-5.
In 2021, Sherif also reached for the first time the second round of a major tennis tournament, the Australian Open, before she was beaten by Slovenian Kaja Jovan.
Sherif will face in the Roland-Garros' second round another Slovenian, Tamara Zidansek, ranked 24th globally, who defeated US Claire Liu 6-2, 6-2.
Sherif won the Karlsruhe Open Tennis Championship in Germany in 2021, after defeating Italian Martina Trevisan two to zero in the final match (six-three, six-two).
By reaching the finals of the Winners Open 2021 in Cologne, Romania, WTA 250, Sherif has become one of the top 100 players in the world, a historic achievement for the Egypt in the world of tennis.
Sherif previously made history after becoming the first Egyptian to qualify for two Grand Slam tournaments.
She is also the first Egyptian to participate in the main competitions of the last Roland Garros tournament.
The tennis star has won eight singles titles and six doubles titles in the various international tournaments throughout the years.
She recently participated in the tennis competitions at the Tokyo 2020 Olympics, becoming the first Egyptian player in history to do so, but she was eliminated in the first round.