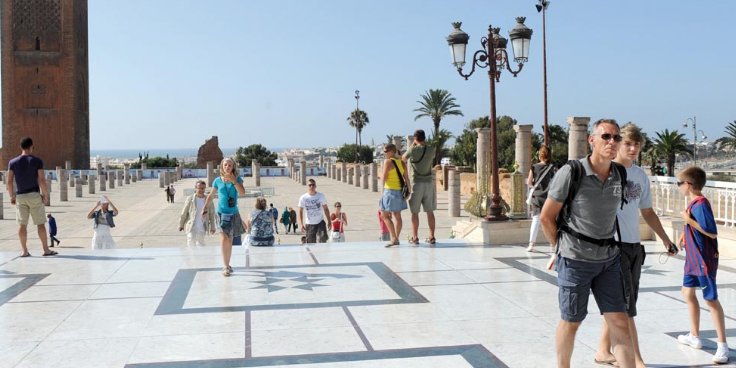 The Egyptian Tourism Federation announced late April that it has devised a plan to safely operate tourism establishments amid the outbreak of the new coronavirus.
This plan depends on a package of health measures regarding work under the pandemic and the grave consequences Egypt's tourism sector has suffered.
Working alongside the Egyptian Hotel Association (EHA), the ETA stated it is eager to prepare a vision and plan of action ensuring that a package of preventive measures will be made mandatory for tourism establishments wishing to work under this current crisis, ensuring the safety of both tourists and workers.
The plan aims to achieve a gradual safe return to tourism operation and mitigate the losses suffered by the sector.
Under this plan, rooms will be cleaned daily, tools will be provided to prevent infection following the Health Ministry's instructions, and all touchable points will be cleaned and sterilized every hour in public places and restrooms using Health Ministry suggested disinfectants.
After guests leave mattresses and rooms are to be cleaned daily using a provided steam machine to disinfect furniture and fabric, and clean dirty tapestries.
Pool water is to be kept at a high temperature, and laundry must be disinfected after the daily washing.
The plan also covers hotel food and beverage departments, with measures such as maintaining a distance of 1.5 meters between dining tables, placing seats inside the restaurant according to the number of room guests and preferably keeping only two guests per table.
Preventive measures at airports include the complete sterilization of aircraft from inside and outside and measuring passenger temperatures before take-off.
All airport employees wear protective masks and gloves, periodically sterilize all contact places and toilets, sterilize all luggage upon arrival, provide airports with sterilization equipment, and sterilize buses and cars for passenger transport.