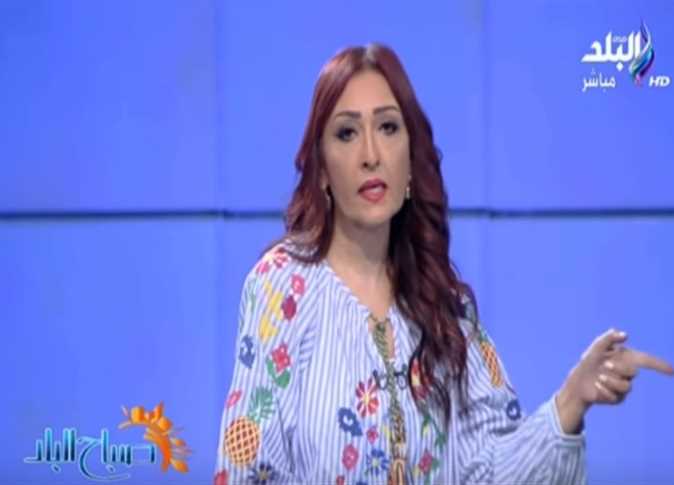 Owner of Sada al-Balad Media Group Mohamed Abu al-Enein has suspended one of its TV hosts Rasha Magdi and referred her to an internal investigation over inappropriate comments she made on air regarding Friday's terrorist attack on the al-Rawda mosque in North Sinai.
Magdi went off script during her show on the privately-owned Sada al-Balad TV channel on Friday, describing terrorist attacks against the army and police as "mutual violence," while suggesting that attacks against Christians are more understandable than attacks against Muslims.
"We saw attacks by terrorists on the police and army, and we said this is mutual violence. These extremist groups have attacked churches and we said that they think it is a [different] religion, not Islam, and it is hostile to them, and then we said it is okay, but how [can these groups attack] Muslims?," Magdi said.
When Magdi worked for the state television network, several legal cases were filed against her for inciting hatred against Egypt's Copic Christians, particularly regarding the killing by the Egyptian army of more than 25 Christians during what has become known as the Maspero massacre.
Abu El-Enein issued a statement on Saturday evening hailing the Egyptian police and army following Friday's attack.
"The entire Egyptian people stand united behind our valiant armed forces and the heroic police forces and, God willing, we will win in our battle against these cowards," the statement read.
"All of us, leaders and people, reject terrorism in all of its forms on any part of Egypt or anywhere in the world," it went on to say.
"We in Egypt are one people, there is no difference between a Muslim and a Christian. All of us are equal. We live together in safety. […] terrorism and aggression against the [people] are criminal acts," the statement concluded.
Edited translation from Al-Masry Al-Youm