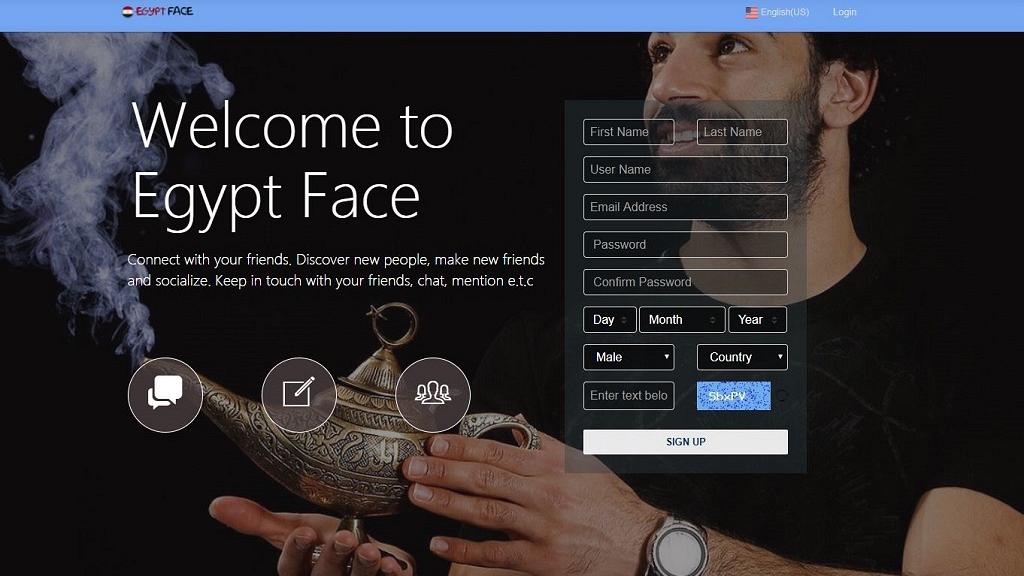 A new social media network similar to facebook was launched in Egypt recently, under the name 'Egypt Face'. Founders of the website remain unknown, however it is believed that it is a project by the Egyptian government.
According to local media reports, the Communication Minister, Yasser al-Qadi, said a little under two weeks before the launch of the website that Egypt was set to launch its own social network that will rival the global tech giants such as Facebook.
Many Egyptians said through global social media outlets that they were able to sign-up for the new social network, and spoke of their experiences using the website. The registration of the site's domain 'egface.com' came two days after the statements from the Communications Minister.
On March 11, Qadi said that Egypt is taking concrete steps towards establishing a social networking platform similar to Facebook, without however providing any further details regarding the project.
He explained that the period after the January 25 revolution in 2011, but more-so recently, has witnessed a great deal of interaction between citizens through social media.
He pointed out that the protection of data and information is very important and that the Egyptian state is keen on safeguarding the personal privacy of its citizens.
He added that Egypt has a comprehensive strategy for the development and dissemination of new ideas and the modernization of the country's information and technological infrastructure. The state is also developing its tools to combat terrorism, including improved legal frameworks that contribute to the protection of citizens and society as a whole.
"The Egyptian state has a clear strategy in the fight against extremism through thoughts," Qadi said, stressing that the government plays an important role in this regard via various institutions, especially in the field of educating the society about the dangers of terrorism-inspired ideas
He added that President Abdel Fattah al-Sisi has issued directives to increase the volume of Egyptian information technology exports to reach between US$10-15 billion over the next two years. Qadi said that the volume of these exports during the past two years amounted to US$3.6 billion.