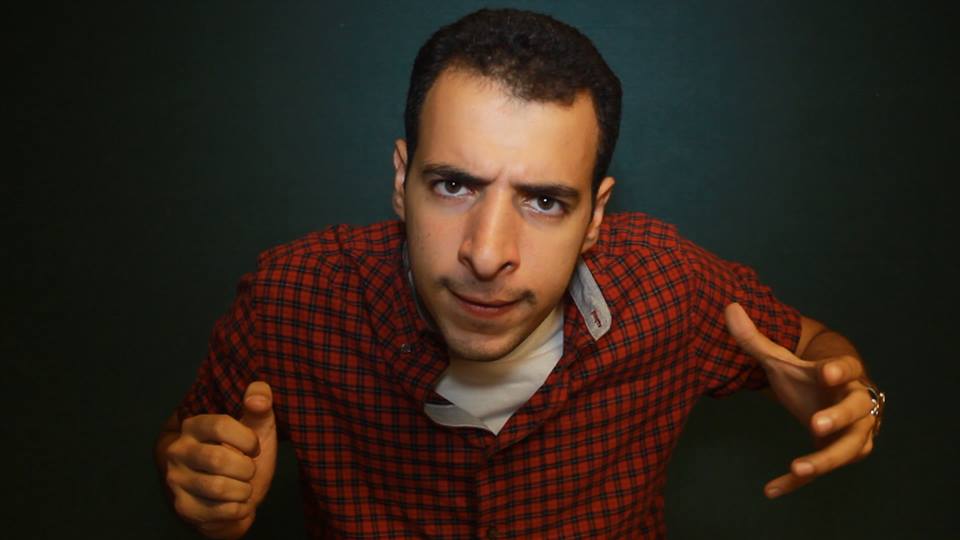 Ahmed al-Ghandour, host of the educational online show "Da7ee7" (The Nerd) was among the seven final nominees for the International Broadcasting Convention's (IBC) 2019 Young Pioneer Award, according to an announcement made during the awards ceremony in Amsterdam on Sunday.
The Young Pioneer Award targets under 30 pioneers who demonstrate real potential to make a difference in the entertainment and technology industry.
"What we were looking for in the shortlist was, most importantly, real talent, a stand-out individual making a real difference in the industry. We were also looking for a lasting legacy, for the Young Pioneer to be a leader today and a media guru of the future," said David Levine, VP for programming for Kids, Europe & Africa/UK & Ireland at the Walt Disney Company and chair of the judging panel.
The final winner of the award, Vera Bichler, was announced later in another ceremony in Amsterdam. Bichler is a graduate of the Broadcast Academy, and the first female football director for ORF in Austria.
Though he didn't win, Ghandour's name being shortlisted in the final list still serves as an outstanding achievement for meeting the requirements of the IBC jury members, who rigorously selected the seven finalists.
Graduating from the American University in Cairo, Ghandour extended his learning path by doing his master's degree in Education.
In an interview with IBC, he explained that "My bachelor made me understand the scientific method to do my literature review in preparation for a particular topic, and my master's helped in developing that content for delivery."
IBC staff stated that Da7ee7 is among the most influential thought leaders in the Arab area, which was in need for intellectual rising icons.
Ghandour first established his career by consistently posting 15-minute episodes on his YouTube Channel "Da7ee7", through the AJ+ digital platform. In a short time, the channel attracted over three million followers reaching 250,000,000 views in total for around 160 clips.
The Da7ee7 is no ordinary education show, as it presents scientific theories in a humorous way, with dozens of sources attached for further research and credibility.
Through a simple setup of a room filled with books, Ghandour stands directly in front of the camera as he presents his ideas, utilizing his research to present the concepts while encouraging viewers to question things themselves.
Diverse topics brought up on the show include quantum mechanics, war, cryptocurrency and resurrecting the dead, alongside many other philosophical and psychological concepts.
The IBC is one of the world's most leading influential media, entertainment and technology shows established by six partners including IABM, IET, RTS and more.
Photo credit: Da7ee7's official Facebook page