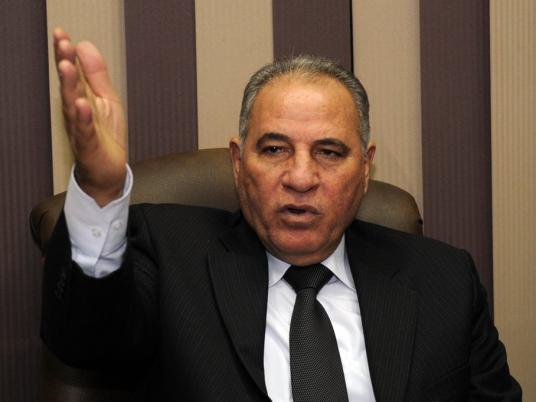 Justice Minister Ahmed al-Zend sparked an uproar across social networking websites after stating that Egyptians can survive off of only LE2 (US$0.26) a day.
"Egyptians are geniuses. If they have money, they can spend LE2,000 a day. If not, they can get by on only LE2," said al-Zend, whose appointment in May caused an outcry among political activists for previous seemingly classicist remarks.
Al-Zend made the comment Saturday on TEN channel in Sharm el-Sheikh, where he was leading a delegation of judicial officials to voice solidarity with the city's threatened tourism sector. Media hosts and public figures had campaigned for boosting domestic visits to the resort city to offset possible losses after several countries decided to halt flights to Sharm el-Sheikh following the fatal crash of a Russian passenger plane on October 31.
"We have confidence in the political leadership and our struggling, patient and resilient people who have endured several wars," al-Zend said in the interview.
His remarks presumably copy those of President Abdel Fattah al-Sisi, who spoke to reporters during a surprise visit to check on security measures at Sharm el-Sheikh's airport five days ago.
"What would happen? Would we starve? No problem, let's starve…we would do it to build our country," Sisi said, commenting on the possible consequences of countries suspending flights to Egypt.
Opponents to al-Zend's appointment back in May invoked his controversial statements.
"Those who attack the appointment of judges' sons are envious haters and shall be disappointed. Sons of judges will continue to be appointed year by year and no force in Egypt shall hinder that holy march to its judiciary," al-Zend was quoted as saying in 2012, responding to accusations of nepotism in judicial posts.
"Judges rights shall not be given up….we are the masters and everyone else are slaves," he told al-Faraeen channel during a phone interview.
Edited translation from Al-Masry Al-Youm