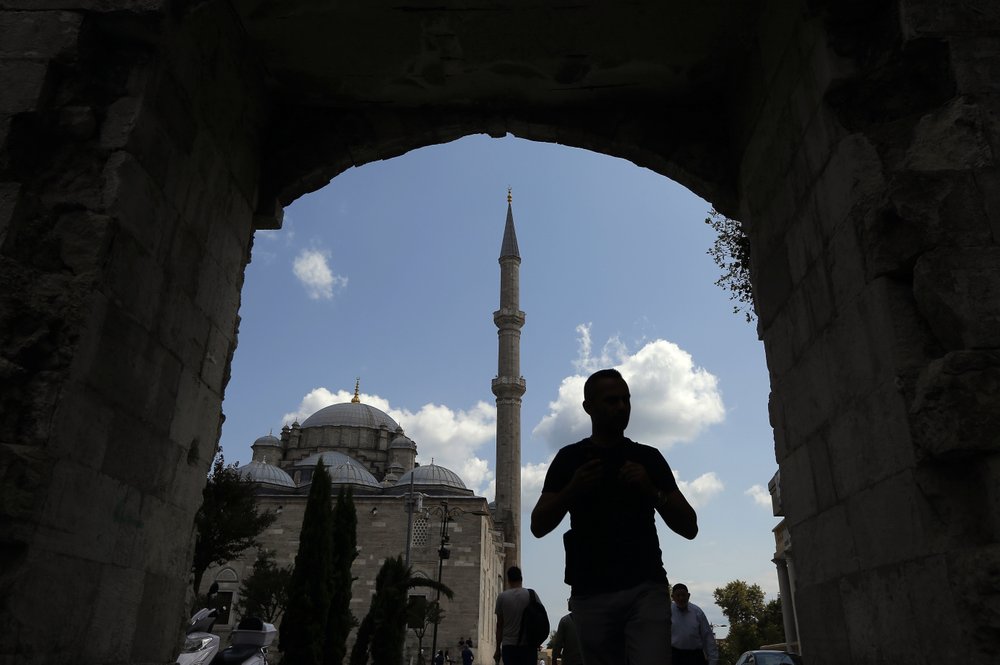 Egyptian authorities have dispersed groups of people across the country attempting to perform Friday prayers, in direct violation of governmental orders banning congregations.
Religious Endowments Minister Mohamad Mokhtar Gomaa stressed that any attempt to forcefully open mosques in violation of orders to suspend congregational prayers is an act of aggression against Sharia law.
"We have affirmed and the Dar al-Iftaa has affirmed that doing so is a sin and an aggression against the law, and we will deal with it decisively," he said.
Gomaa added that ministry officials and those charged with following up the closure of mosques must take preventive measures, as it is their duty in the battle against the deadly coronavirus.
In Qalyubiya, the Religious Endowments Directorate dispersed citizens gathering to pray on Friday.
The Undersecretary of the Religious Endowments Ministry in Qalyubiya, Safwat Abu al-Saud,said that the directorate's inspectors successfully broke up the gatherings and informed people of the danger congregations pose, urging them to pray at home.
The Religious Endowments Directorate in Beni Suef governorate also spotted similar gatherings in three villages at the cities of al-Wasta, Nasser and Ehnasia.
Egypt's Religious Endowments Ministry issued an order on March 21 to halt Friday prayers and congregational prayers, closing all mosques and their attachments starting for roughly two weeks.
Azhar's Senior Scholars Authority, and Egypt's Dar al-Iftaa have earlier allowed the suspension of Friday prayers and congregation prayers as part of measures against the virus.
Egypt government shut down schools, suspended flights and imposed a nationwide curfew as part of its efforts to curb the spread of the new coronavirus.
Egypt on Friday confirmed eight additional deaths and 120 new coronavirus cases, bringing the country's number of confirmed total cases so far to 985. Sixty-six people have died from the virus in Egypt.
The head of the Egyptian Cabinet's Crisis Management Chamber Mohamed Abdel Maksoud anticipates that Egypt will enter the third stage of coronavirus transmission soon after hitting 1,000 cases.
Once it hits 1,000 infections and Egypt enters into stage three, infection rates will skyrocket compared to now. Worse still, infection sources will become untraceable to diagnosed cases.