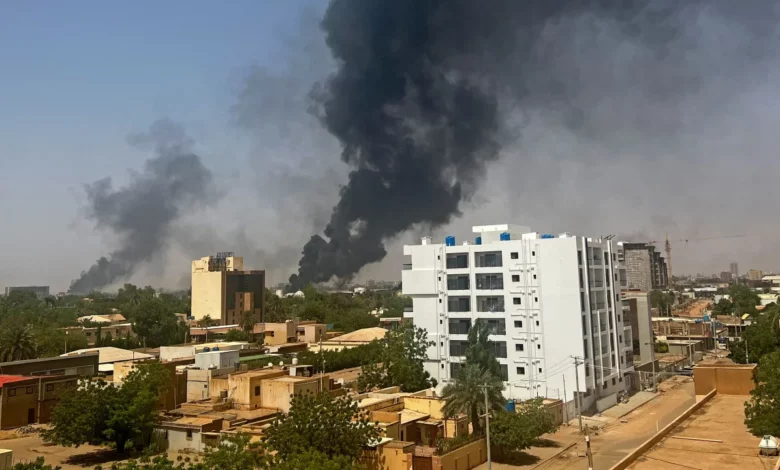 The airport in Sudan and its borders are currently closed due to military clashes making it difficult for Egyptians stranded in Sudan to return home, Egyptian Minister of Immigration Suha Gendy, said.
She added that Egypt is now attempting to determine the whereabouts of all Egyptians in Sudan.
Sudan has 5,000 Egyptian students, she said, pointing out that most of them are enrolled in university education.
More than 1,000 students are on an educational mission, in addition to 21 students studying in high school, and a number of students in different educational stages.
Many students returned to Egypt before the outbreak of the clashes because of the closure of their universities and schools during Ramadan and Eid al-Fitr, she said, however some stayed in Khartoum because of their exams.
There is round-the-clock communication with the Egyptian community though multiple means, including the platform created for students by the Immigration Ministry and social media.
Gendy explained that a meeting was held via the Zoom application with more than 100 students in Sudan, to learn about their exact locations, addresses and phones.
No reports have been received confirming the injury of any Egyptian in Sudan so far, Gendy said earlier on Tuesday.
Gendy implored Egyptians in Sudan to "stay in their homes and not to leave it except for emergencies. This is in the hope to keep them safe, amid the ongoing turmoil in the brotherly country of Sudan."
The Immigration Ministry coordinates continuously with the Egyptian Foreign Ministry, the embassy and the Egyptian consulate in Sudan.
There is also on-going communication with representatives of the Ministry of Emigration Dialogue Center for Egyptians Studying Abroad (MEDCE), and the Egyptian community in Sudan. These measures are taken to ensure the safety of the Egyptian expatriates in Sudan, especially the Egyptian students studying there she added.
In case of emergency, students must contact the Egyptian embassy in Sudan and the Ministry of Immigration via the emergency hotlines announced to communicate with Egyptians in Sudan.
She added that the state of Sudan is an extension of Egyptian national security and that relations between the two countries reach back far in history, thus the Egyptian community there is large and diverse.