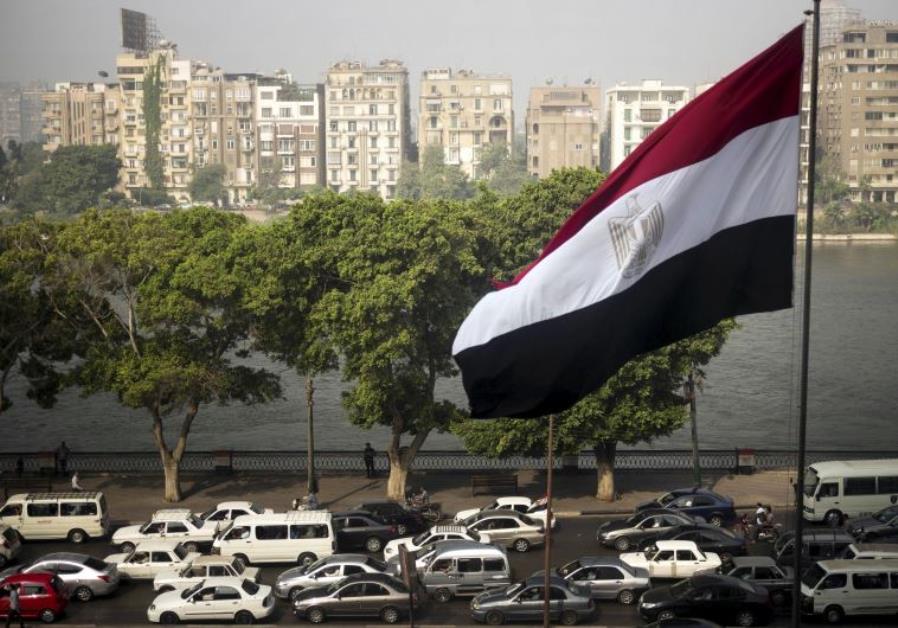 Egyptians hold sacred many societal traditions: we respect our elders, we help whoever is in need, and every December, we start complaining about how bad the past year has been. Every. Single. Year.
But this year, no one can deny that we've had at least one major development to be grateful about: we broke a long-standing jinx and finally made it to the World Cup.
So, as we leave a year behind and plunge into the mysterious ride of 2018, questions that spring to mind are: what do Egyptians think were the best things that happened in 2017 and what are their dreams for 2018? In a recently released poll, these very questions were posed by the Egyptian Center for Public Opinion Research, Baseera.
Best event of the year: Egypt going to the World Cup – 12 percent
It comes as no surprise that the Egyptian National Football Team making it to the World Cup for the first time since 1990 would come as one of the most glorious moments in recent Egyptian history. Anyone who appreciates the extent to which Egyptians value football will realize that the above statement is not an exaggeration. For most Egyptians, in no particular order, national pride stems from the pyramids, Mohamed Salah, and qualifying for the World Cup.
It is also worth noting that in a country where 40 percent of the population is under 18 years old, and another 25 percent of the population is aged 18-29, the majority of the country has never seen their national team so much as kick a ball at the World Cup.
Improving infrastructure- 9 percent
Egyptians are quite sensitive when it comes to infrastructure. Our infrastructure has been suffering since the day we started building it. In September, the World Health Organization (WHO) organized a high-level meeting on road safety at their regional office for the eastern Mediterranean located in Egypt. Considering that the eastern Mediterranean region's roads are responsible for 10 percent of road deaths worldwide, it's fair to say that Jason Statham's Death Race got nothing on us, for we are literally, The Fast and the Furious.
However, in 2017, our WHO road safety program seems to indicate signs it may be working. In October, a road safety campaign was launched and, it seems, at least 9 percent of the population heard about it. Yay.
Fish Farms- 4 percent
No, your eyes are not deceiving you. Fish farms managed to rank an impressive third place of all the things that happened in Egypt this year. Woohoo. Perhaps it shouldn't come as a surprise since Egypt announced in November that it is planning to build the largest fish farm in the Middle East.
National Security- 4 percent
Our national security made an impressive feat this year, tying with the fish farms. With an extremely bloody year behind us as a result of several deadly terrorist attacks in North Sinai and elsewhere, we indeed hope that next year will be more peaceful.
Finally, the Dabaa Nuclear Power Plant – 3 percent
Egypt is going to be a nuclear power, how exciting is that? Well, not very, considering we cannot even produce our own working cell phones. Good luck Egypt. We'll need it.
Dreams for 2018
While some rejoiced about certain events that they thought were groundbreaking in 2017, 18 percent stood on the sidelines, deciding nothing good came out of this year. Meanwhile, 25 percent saw an overall improvement but failed to determine which percentage falls under what category.
But with a new year looming, there is no point in dwelling on the past. So, some Egyptians chose to instead focus on the future. The poll asked Egyptians about their dreams for 2018 and, perhaps surprisingly, winning the World Cup was not on the list!
Wanting a job – 10 percent
10 percent of Egyptians said they dreamed about securing a job for next year. With unemployment rates marginally declining to 12 percent this year compared to 12.4 percent in the last quarter of 2016, according to Egypt's official statistics body CAPMAS, one can be hopeful. However, 12 percent is not an impressive number either, considering that that number amounts to millions of people, so Egyptians, look out for shooting stars.
Kids making it through school – 8 percent
The Thanawya Amma (Egyptian Highschool system) passing rate this year was 72.4 percent, according to the Minister of Education. However, only 8 percent of those polled stated that they wished for their children to make it through school. Anyhow, the bigger problem with Egypt's education system is its substance, which is, arguably, sub-par. Plus, when the kids graduate, based on the above unemployment rate, chances are they will not even get jobs! An advice to Egyptian parents is therefore: don't sweat it. Afterall, if the kids fail, they could always work on that new fish farm! (that is, if they can stand the smell).
Improving the standard of living – 7 percent
Seven percent is a shockingly small percentage wishing for improvements to their living standard considering that commodity prices surged in Egypt during the past year. The latest CAPMAS report shows that 27.8 percent of Egyptians live under the poverty line.
Going on the pilgrimage and Omra – 7 percent
The poll showed that leaving for Mecca tied with raising people's living standards. This dream never gets old and it'is always on Egyptians' to-do-list.
Passing the next school year – 5 percent
The typical Egyptian student dream.
No dreams whatsoever – 5 percent
Welcome to the land of crushed dreams and broken hearts.
Hopes for the president
Under the same umbrella of hopes and dreams, Baseera, this time collaborating with privately-run Shorouk Newspaper, decided to phrase the question differently: what are the decisions Egyptians hope President Abdel Fattah al- Sisi will make next year?
Reduction in prices -33 percent
More like 100 percent. Everyone is suffering. Every-one.
End unemployment – 14 percent
With millions of Egyptians not working, it comes as no surprise that people wish for more jobs. However, breaking down the most recent unemployment figures released by CAPMAS actually shows a reduction over the past year. Unemployment among females declined to 24.4 percent between January and March, compared to 25.9 percent in the same period in 2016, while the rates among males declined to 8.2 percent, compared to 8.5 percent last year.
Improve living standards (again) – 5 percent
As mentioned, it is indeed surprising that just 5 percent of those polled sought an improvement in living standards. Particularly considering that about three in every 10 children in Egypt suffer from multidimensional poverty, especially in rural areas and Upper Egypt, according to a recent statement by the UNICEF.
Run for a second presidential term ya Sisi – 4 percent
It seems that economic issues are more pressing for the ordinary Egyptian than the person sitting on the presidential post. With just 4 percent stating that they wish that Sisi runs for a second term in office, next year's elections may become a nail-biter.
Come up with a law to eliminate terrorism – 3 percent
Although we already have laws banning terror-related activities, 3 percent (who presumably are unaware of this) want to see more legislation drafted on the issue.
The poll was conducted through telephone in which a sample of 1519 people was selected of people aged 18 or above. Baseera was not compensated for doing the poll.