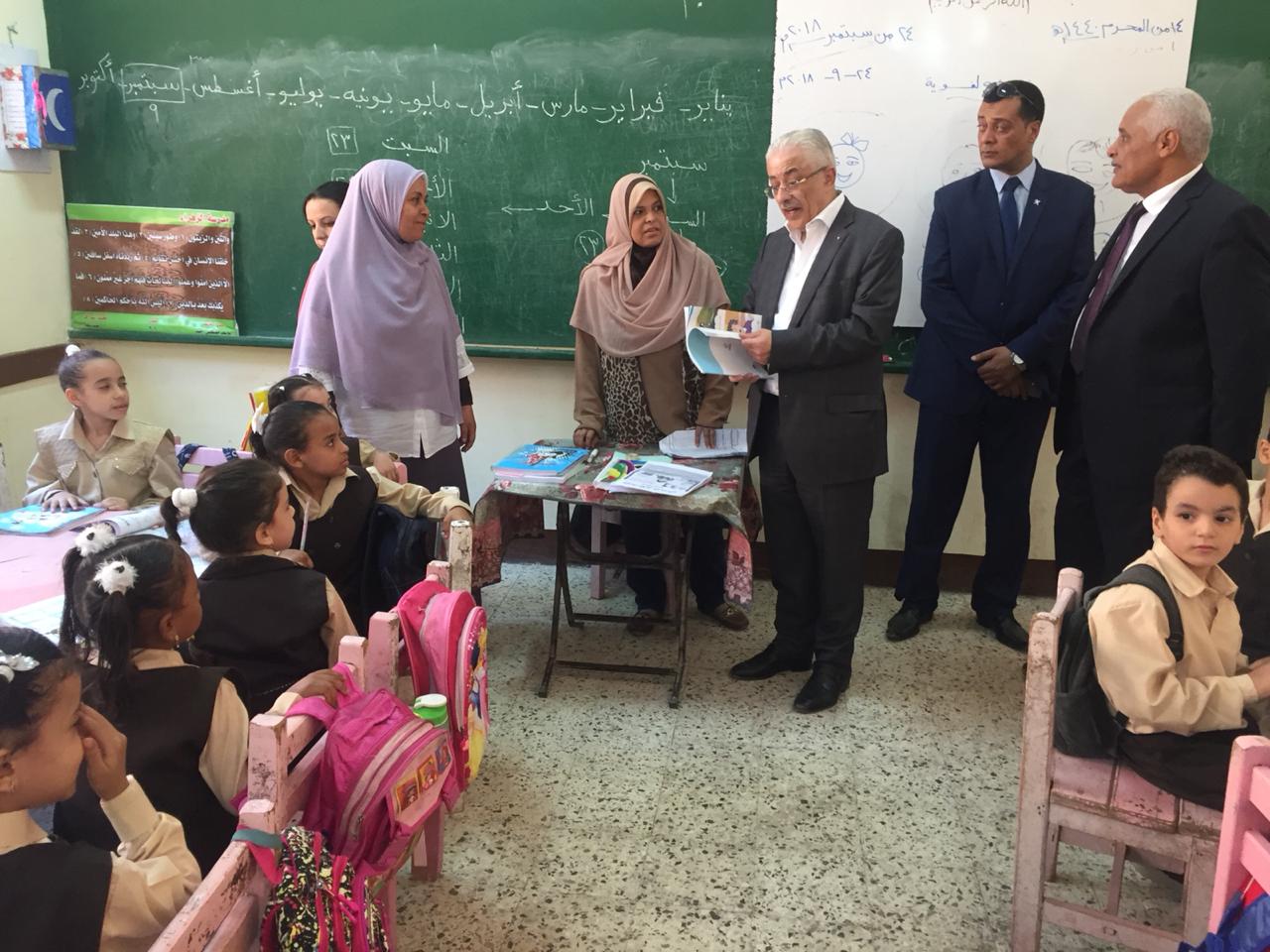 Minister of Education Tarek Shawky announced Sunday that the new academic year will begin on October 17th.
The announcement came during a meeting held by Prime Minister Mostafa Madbouly with Shawky and Minister of Higher Education Khaled Abdel-Ghaffar to review their plans for the academic year 2020-2021, in light of the coronavirus pandemic.
This pandemic, coupled with the large influx of students, requires an integrated system to protect all students, teachers and workers in the educational system, Shawky added.
He explained that his ministry has been preparing digital educational tools and programs since 2018. These currently include a digital library with educational curricula for grades KG1 through the third secondary school.
He also presented the initial vision for the next academic year plan, which he said will be presented to the Prime Minister on August 20 and announced on September 1.
Abdel-Ghaffar said that while educational institutions had been shut down, his ministry implemented remote learning based on the latest technologies.
The higher education ministry also reviewed the foundations on which the new learning system is based, set to be applied during the new academic year 2020-2021.
This new system is derived from a combination of conventional face-to-face education and online schooling, he said, and has been widely adopted across university education to the point that some scholars aboard are dubbing it "the new natural state of learning."
Abdel-Ghaffar said that the plan includes procedures for evaluating each university's infrastructure, and the requirements of the electronic test centers.
All required devices will be supplied during September, he said, in addition to the completion of electronic testing units at universities and the finalization of a contract with Telecom Egypt to provide connectivity and Internet services.
The plan will also cover preparing study schedules to be fully integrated between distant education and university campus learning, with students up divided into small groups.
Edited translation from Al-Masry Al-Youm