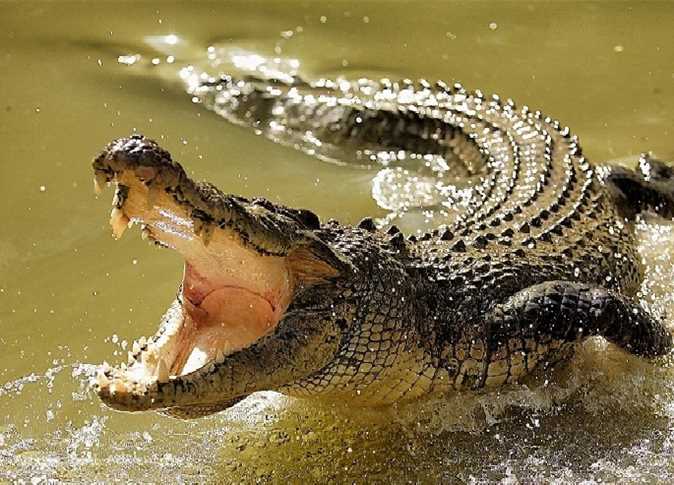 The Ministry of Agriculture has announced the requirements for the licensing of crocodile farms.
The area of ​​the crocodile farm should not be less than 2.5 acres, and approval from the Environmental Affairs Agency, a security permit, approval from the Health Affairs Department, and approval from the local authorities are all required before establishing the farm.
The Agriculture Ministry also requires a commercial and tax registration stating the farming activity, a copy of the national ID, and a drawing plan for the proposed farm location.
Director of the Wildlife Department at the Central Zoological Administration, Ehab Helal, said the authorization of a crocodile farm allows the breeding and exporting of crocodiles and crocodile products in accordance with international standards set by the CITES  (Convention on International Trade in Endangered Species of Wild Fauna).
Head of the Agriculture Syndicate, Sayed Khalifa, expressed support for granting licenses to crocodile farms through the Wildlife Department, being one of the authorities responsible for the protection of wildlife and endangered animals, including crocodiles, in strict accordance with the regulations of the Ministry of Environment and concerned bodies.
Khalifa said in a press statement on Sunday that the establishment of the farms must be done through strict control, adding that granting licenses for crocodile farms helps to reduce illegal smuggling and trafficking.
He added that the establishment of crocodile production farms does not contradict the CITES agreement signed by Egypt, an international agreement that includes all countries of the world, given that Egypt successfully transferred crocodiles from the "threatened with extinction" appendix one to the "species that are not necessarily threatened with extinction" appendix two, and can thus take economic advantage of the animals economically through breeding programs, which would result in tourism promotion and industrial production.
Eleven African countries have been able to transfer crocodiles to appendix two by the CITES agreement, which allows trade under certain conditions. Seven African countries are allowed to export 1,600 crocodile skins per year within the quota set by the CITES. Only two African countries, Botswana and Egypt, are not allowed to export crocodile products.
Khalifa referred to the importance of establishing a city for crocodile farms to be managed by the state. The project can be used as a touristic destination, he said, pointing out to the need to cooperate with many African countries to benefit from their expertise in crocodile farming.
Edited translation from Al-Masry Al-Youm