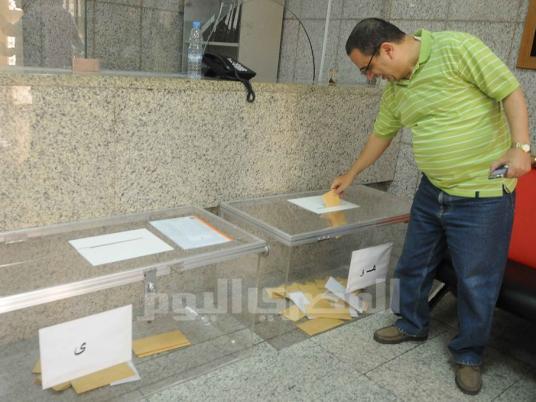 Voter turnout on the first day of the presidential elections was low among expatriates living in the US, Egyptian Ambassador to the US Sameh Shokry has said.
Low numbers of Egyptians cast ballots in the Egyptian Embassy in Washington and four consulates in New York, Los Angeles, Chicago and Huston, Shokry told state news wire MENA.
He suggested that the low turnout was because Friday is a working day in the US and expat voters still have a week to vote.
Egyptian expatriates began voting Friday in the first presidential elections since Hosni Mubarak's ouster in February last year. Expatriate voting runs until May 17, with the run-off scheduled for 3 June.
The number of registered expat voters is a small proportion of the estimated 8 million Egyptians abroad. Egypt's election commission says some 500,000 are registered to vote in 166 countries. Saudi Arabia has the largest number of Egyptian expat voters.
At home, 53 million Egyptians are eligible to vote.
Shokry told MENA that 6,000 registered voters live in Washington. He said the 29,000 voters registered in the US is an increase of 7,000 on the number registered for the parliamentary elections.
He added that presidential candidates' representatives arrived late on the first day and that the staff worked with the highest degrees of efficiency and vitality, in terms of matching copies of the documents they have with the originals provided by voters to avoid double-voting.
The ambassador said there was no campaigning for any candidate inside, outside or in the vicinity of the embassy building.

Edited translation from MENA