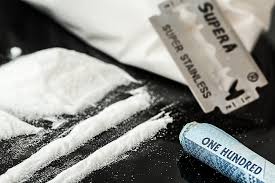 Egypt's Cabinet on Wednesday approved a draft law amending some provisions of Law No. 182 of 1960 on regulating the use of drugs and combating trafficking.
The draft amendment comes within the framework of a decisive response to the problem of the spread of narcotics in all forms, especially the new drugs that are not on the international watch lists or the tables attached to the national narcotics law.
Narcotics have recently become a dangerous phenomenon casting a shadow over the Egyptian society in general and youth in particular.
The draft amendment states that "everyone who brought or exported synthetic substances with an anesthetic effect, or harmful to mind, body, or psychological and neurological condition shall be punished by death, and everyone who possessed with the purpose of trafficking the substances mentioned shall be sentenced to life imprisonment and a fine not less than LE 100,000 and not more than LE 500,000."
It adds that those convicted "shall be punished with rigorous imprisonment and a fine not less than LE 50,000 and not more than LE 200,000 if the possession was for the purpose of using, and with prison and a fine of not less than LE 50,000 and not more than LE 100,000 if possession was without any of the purposes."
The amendment also states that "everyone who managed or prepared a place for others to use synthetic substances or made it easy to use shall be punished by imprisonment and a fine of not less than LE 200,000 and not more than LE 300,000. And shall be punished by imprisonment for a period of not less than one year and a fine of not less than LE 1,000 and not exceeding LE 10,000 for whoever was arrested in a place prepared for the use of drugs or synthetic substances while using them with his knowledge."
Edited translation from Al-Masry Al-Youm