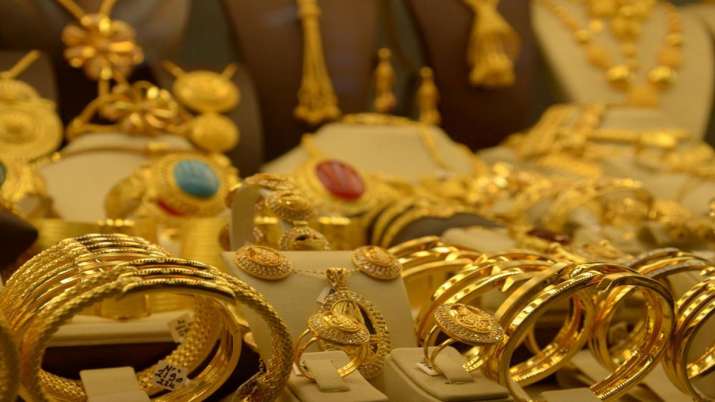 The Egyptian Cabinet officially approved during its meeting on Wednesday the Prime Minister's draft resolution to exempt gold imports in semi-manufactured forms from customs.
The decision exempts gold artifacts intended for monetary circulation, ornaments and jewelry, brought with Egyptian travelers coming from abroad from the customs tax and other fees – except for the value-added tax – for a period of six months.
According to the resolution, this exemption does not apply to natural or cultured pearls, precious or semi-precious stones, mounted or inlaid on jewelry and its parts.
The resolution aims to achieve stability in gold prices in the local market, and to reduce customs smuggling attempts of finished and semi-finished gold items through various customs outlets.
Finance Minister Mohamed Maait stated earlier that the decision to exempt Egyptians coming from abroad from gold customs will be decided by the end of this week.
He added that the budget figures for the next fiscal year reflect presidential directives to provide the largest possible support for economic activity and social security, and rearrange public spending priorities so as to ensure the equitable distribution of the fruits of development.
The Ministry of Supply proposed an initiative to exempt Egyptians coming to Egypt from fees when they buy gold from abroad.
Under the initiative, any Egyptian coming from abroad is exempt from fees imposed on between 100 and 150 grams of gold, which is equivalent to three gold bars weighing 50 grams per bar.
The proposal, put forward by Minister of Supply and Internal Trade Ali al-Moselhy, was due to a shortage in the gold in the Egyptian market, explained the Advisor to the Minister of Supply for Gold Affairs Nagy Farag.
The proposal aims to find a mechanism to provide gold supplies in the Egyptian market in order to stabilize prices, he added.
In televised statements, Faraq explained that prices on market are rising between LE100 and LE150, which is problematic for workers in the sector and non-workers as well.