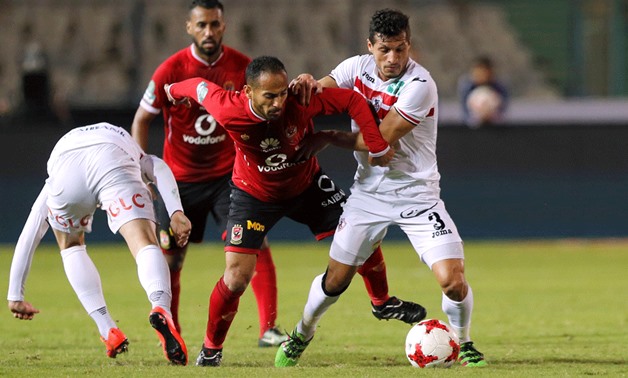 Egyptian Cabinet Spokesperson Nader Saad denied social media rumors on Monday that the government will impose a curfew during the 2020 CAF Champions League Final between Cairo's al-Ahly and Zamalek clubs on Friday.
Security at large sporting events has been a concern of Egyptian authorities since riots erupted in Port Said Stadium in 2012 following a football match between al-Ahly and al-Masry, claiming the lives of 74 fans.
Egypt responded to the tragedy by banning spectators from attending matches. The ban lasted until late 2018, when smaller crowds began returning to stadiums.
Following the coronavirus outbreak, the government had no choice but to again ban fans from attending matches.
Egyptian sports officials say that such bans affect the spirits of players and consequently their performance.
They also believe that the low morale led to Egypt's national football team's poor performance during the 2018 World Cup in Russia and the 2019 Africa Cup of Nations.
Earlier in November, the Egyptian Football Association (EFA) asked Egyptian security authorities for approval to host 20,000 fans at this year's CAF Champions League's final match in Cairo International Stadium.
Egyptian security authorities have yet to make a final decision on the size of the crowd.
Cairo Stadium, known for its enormous size and powerful energy, has hosted a number of games since its completion in 1960, including a number of games during 2019's Africa Cup of Nations.
Egyptian Minister of Youth and Sports Ashraf Sobhi said earlier this month that the final match between the two clubs is an unprecedented event in the history of Egyptian and African sports.
Sobhi has called on all national football fans to reject fanaticism and behave calmly leading up to and during the match.