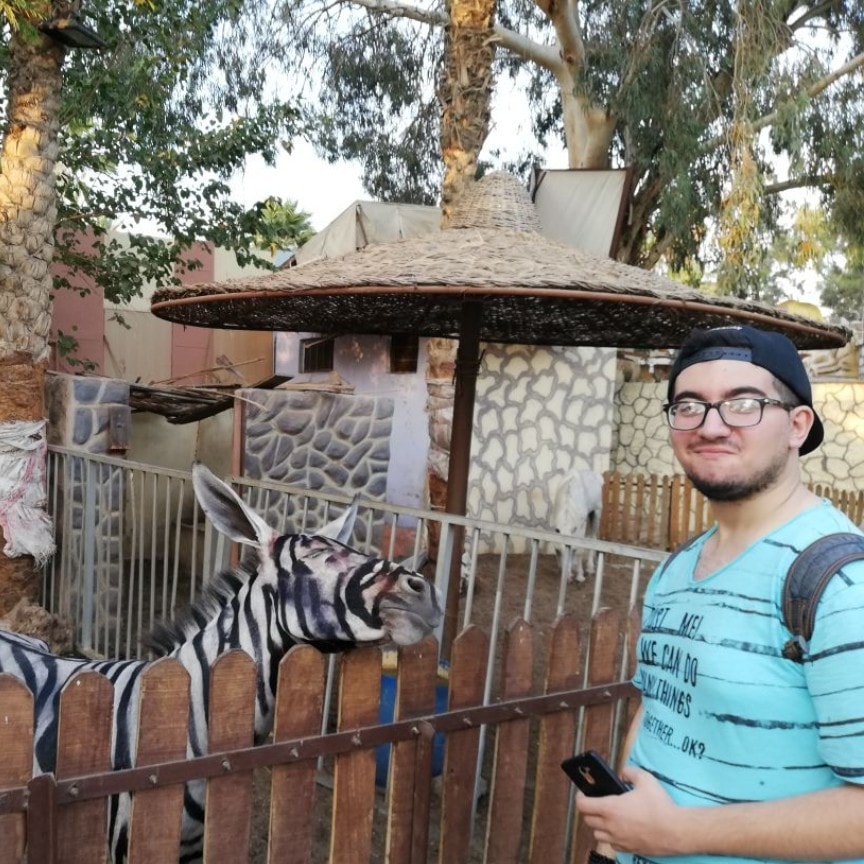 Egypt's Central Administration of Zoos has responded to claims by an Egyptian student that a donkey was painted to look like a Zebra at a Cairo Park in Nasr City.
Mohamed Ragaey, head of Central Administration of Zoos, told the Sada al-Balad channel that the animal is a Zebra, not a donkey, and invites anyone skeptical to visit the zoo themselves and examine the animal.
"You can come and try to erase the painted stripes and make sure if the animal is a Zebra or Donkey" he said.
Ragaey added that  private gardens and  mini-zoos are monitored and licensed by the government.
Two days ago, art student Mahmoud Sarhan posted selfies of himself and the animal onto his Facebook after visiting the Cairo International Garden park at Nasr City.
Sarhan wrote that "Stupidity in our country has reached a level that they are now painting over a donkey to make it look like a Zebra. They are so stupid they forgot to paint another layer and so it smudged on the donkey's face."
The photos went viral on social media, with experts chiming in that the animal is not a Zebra.
"A zebra's nose is black, and its stripes are consistent and parallel which is not present in the animal  in the photos," a vet told the Extra News channel.
Speaking to the UK Independent Alex Adams, a wildlife biologist and researcher at Colorado State University, said that the animal is doubtlessly not a Zebra.
"The stripes (on a zebra) are always defined, never smudged, and zebras can be small but never that small," he told The Independent.  "The ears are rounded, not oblong and pointy, and of course zebras have black skin, answering that age-old question of them being black with white stripes."