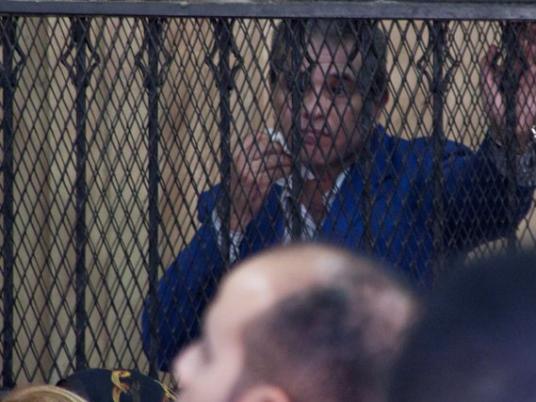 Egypt's Court of Cassation on Saturday set the upcoming April 6 session to issue a verdict for the case of former parliament member and media host Tawfik Okasha, who has been charged with forging his PhD certificate.
Mubarak era former parliament speaker Fathi Soror is the defense attorney for Okasha. He demanded that the first ruling for the court of first instance be scrapped, and submitted a memorandum for the court with his appeal.
The court saw heightened security as Okasha attended the trial session.
The Court of Misdemeanors in Nasr City ruled on May 10, 2017 to imprison Okasha for a year with a bail of LE5,000 for reportedly forging his PhD.
Public Prosecutor Nabil Sadiq previously referred a report against Okasha to the Criminal Court after investigations showed his PhD certificate, which was submitted within his documents for nomination to Parliament, was a forgery.
The report mentioned that the name of the university, from which Okasha claimed he received his PhD, did not exist.
However, Okasha appealed the verdict before the Court of Misdemeanors Appellant Court, which ordered suspension of the first instance ruling until the Court of Cassation oversees the case.
Edited translation from Al-Masry Al-Youm