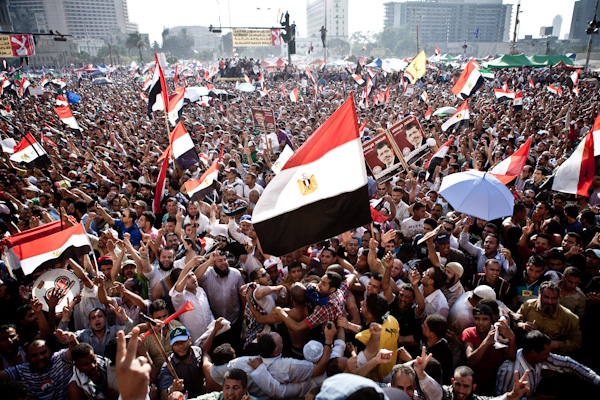 Egypt should witness improvement in its international credit rating now that the new president has been announced, said on Monday Ashraf al-Sharqawy, head of the Egyptian Financial Supervisory Authority.
On Sunday afternoon Mohamed Morsy was declared president by the Presidential Elections Committee.
Sharqawy told the state-run news agency MENA that Egypt's credit rating has declined over the past year, which has negatively impacted the local currency and international perceptions of Egypt's economy.
Sharqawy claimed that international rating institutions would now reconsider Egypt's credit ratings, and that he expects an improvement in light of the declaration of the new president and the stability that is predicted to follow. He stressed the importance of supporting Morsy in reviving the economy during this period.
Rebuilding the economy would require significant effort from political and financial forces in order to achieve stability and security, to reassure local and foreign investors and to restructure laws, Sharqawy said.
Morsy's election should open communication channels with foreign institutions like the World Bank, International Monetary Fund, European Union, private investors and others, said Sharqawy, adding that the boost in the stock market following the announcement of Morsy's win was expected.
Sharqawy also stressed the need for clear and definite economic policies to support production and to reduce investment risk in the country.
He said that he expects the coming period to bring several positive economic measures, particularly in regards to financial and economic policies that would encourage both direct and indirect investment.
Edited translation from MENA