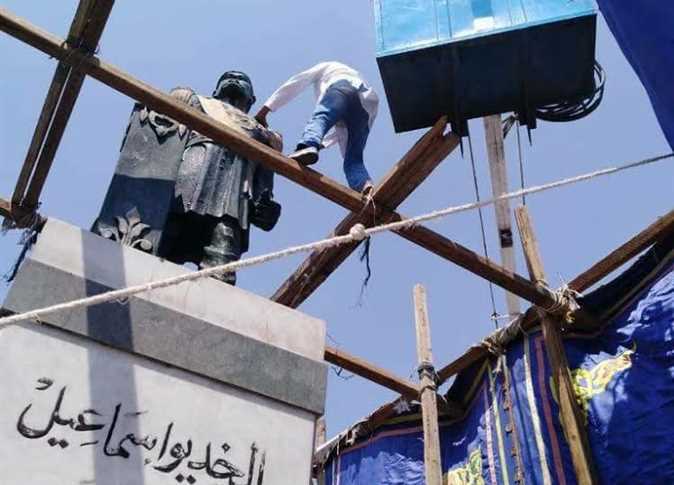 Egypt's Culture Ministry has restored the Khedive Ismail statue in Ismailia governate, after its federally-unauthorized repainting at the apparent hands of the local municipality.
The statue, located on the intersection of Thalathini Street and Mohammed Ali street, was restored to its original appearance by a committee of fine arts experts, members from the National Organization of Urban Harmony, and a restoration specialist.
Images spread across social media last week showed the statue repainted with black and silver, which destroyed the original colors.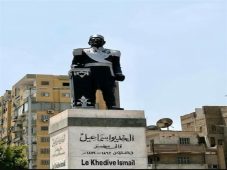 Sources claimed that Ismalia's governor had issued instructions to the head of the municipality to beautify the squares and streets, which caused them repaint Ismail's statue and permanently distort its original color.
Sameh al-Zahar, a prominent Islamic archaeologist, blamed the governor, accusing him of violating the Prime Minister's decision to forbid altering any public monuments without first consulting the Culture and Antiquities ministries.
Al-Zahar stressed that statues in squares and streets serve as an open museum to the public – citizens and foreigners alike – through which they may learn about the historical figures who played a prominent role in shaping the country, and their lives.
Culture Minister Enas Abdel Dayem urged all parties to abide by the Prime Minister's request to seek approval from the Culture Ministry before restoring or "beautifying" public squares, and that it was prepared to act against any unauthorized restoration attempts.
Edited translation from Al-Masry Al-Youm