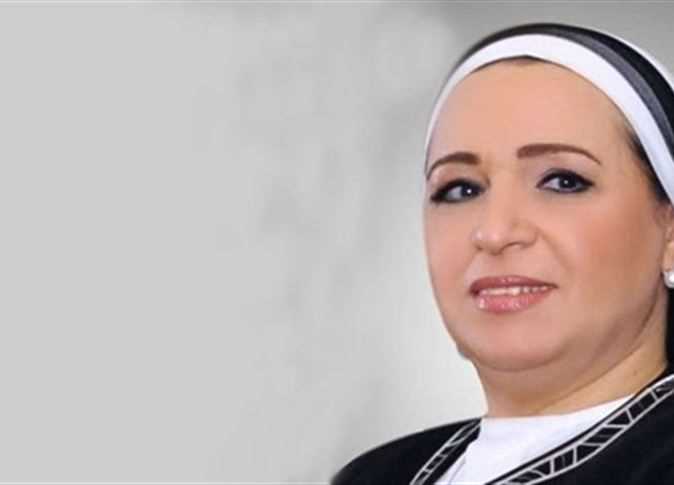 Out of the hundreds of photos taken by photographers during the 2017 BRICS Summit in Xiamen, China, where President Abdel Fattah al-Sisi and nine leaders from three continents participated, cameras captured the first official appearance of Egyptian first lady Entesar al-Sisi, at the international forum.
The first lady has made very few camera appearances since Sisi came into office three years ago, including an unofficial visit to Bahrain on October 30, 2015, where she accompanied Sisi for a 72 hour visit to the Gulf country.
Entesar's appearance at BRICS was her first official participatory role at an international summit, alongside the wives of leaders of the most important countries that made up about 52 percent of global economic growth rates over the past 10 years.
According to a high level source, Entesar appeared unofficially 10 times during the inauguration ceremony of Sisi as President of the Republic, she went with her husband to visit the victim of sexual harassment in Tahrir Square at al-Helmeya Hospital, donated to Long Live Egypt Fund along with the wives of officials and ministers, and visited the New Suez Canal project before its inauguration as well as during the inauguration in 2015. Entesar appeared in the Air Defense Stadium during the October 6 anniversary celebrations, during a tour for Sisi on Sudan Corniche Street in Aswan province on the sidelines of the Second Conference of Youth, and at the reception of the Kenyan President and his wife at Cairo Airport.
Edited Translation from Al-Masry Al-Youm