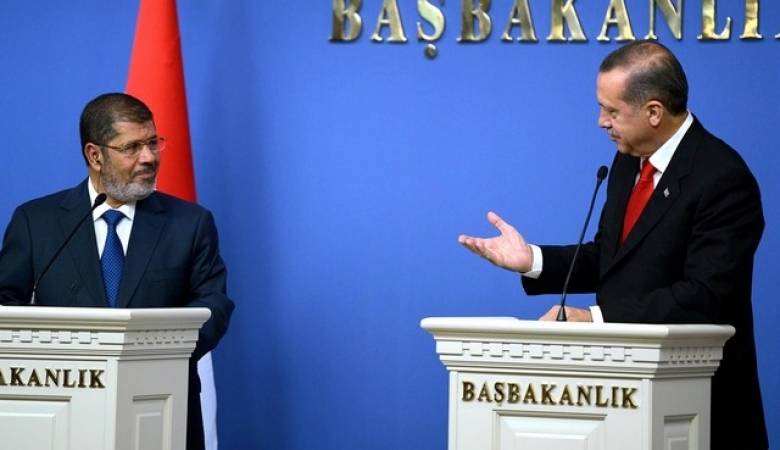 Egypt's Minister of Foreign Affairs Sameh Shoukri condemned on Friday the statements by Turkish President Recep Tayyib Erdogan accusing Egyptian authorities of killing the former Egyptian President Mohammed Morsi on Monday.
Shokri said Erdogan's statements were a flagrant interference in the matter of the death of Morsi through unsubstantiated allegations that include doubting that he died by natural causes, murder accusations, and intimations that the matter would be brought up internationally.
He asserted that Erdogan's consistent engagement in futile quarrels and his constant fabrications all reflect a desire to deflect attention from his domestic transgressions and serve electoral purposes.
Shoukry asserted, "Such idle talk … confirms the reality of his ties to the terrorist Brotherhood, an integral element in his narrow agenda that seeks to gain influence by embracing and proliferating the extremist ideology formulated by the terrorist Brotherhood and adopted by al-Qaeda, Daesh, and other terrorist organizations."
Shoukry stressed that Erdogan's statements reveal a deep abhorrence for the achievements and gains realized by the Egyptian people and their leadership on all fronts, noting that the entire matter is one more item to be added to the long list of transgressions that are not worthy of the standing of the brotherly Turkish people.
Edited translation from Al-Masry Al-Youm