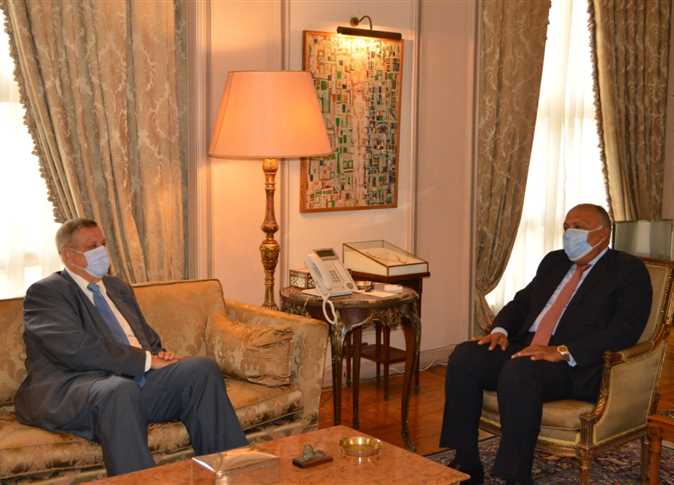 Egyptian Foreign Minister Sameh Shoukry on Sunday met with the United Nations Special Coordinator for Lebanon Jan Kubis in Cairo to discuss the latest developments in Lebanon and what needs to be done to support its recovery.
Shoukry visited the Lebanese capital Beirut in August, during which he met with senior Lebanese officials and leaders.
The process of forming the new Lebanese government faces a major obstacle: the Amal Movement and Hezbollah insist on retaining the Finance Ministry's post in the government, through naming the minister who will take the position.
They also insist in naming their representatives in the government by presenting a list of names to Lebanon's new designated premier Mustapha Adib, chosen from Shia community ministers.
However Adib seeks rotation between Lebanon's various sects in the sovereign, basic and service positions, in addition to forming a mini government of independent specialists not affiliated with political parties.
Lebanon's political leadership had pledged to French President Emmanuel Macron during his Beirut visit earlier in September that Adib's new government would be formed in a period no longer than 15 days.
They also vowed that this new government would be made of competent ministers, with the support of Lebanese political forces and the approval of France's road map to save Lebanon – which stipulates rotation in all ministries and that no sect monopolizes any ministerial positions.
Edited translation from Al-Masry Al-Youm