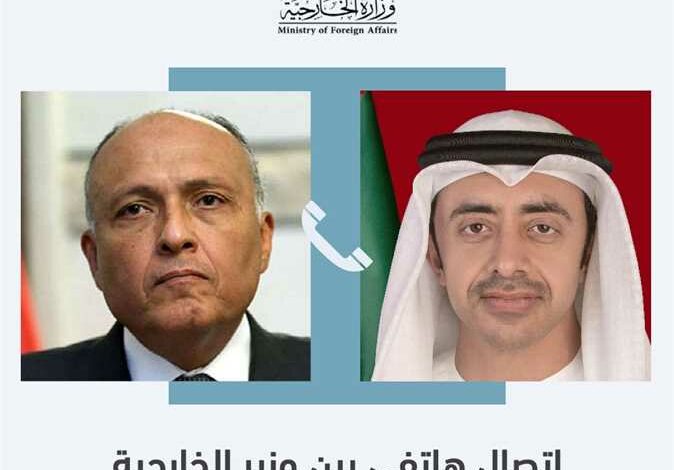 Egyptian Foreign Minister Sameh Shoukry on Monday phoned the UAE's Minister of Foreign Affairs and International Cooperation Sheikh Abdullah bin Zayed al-Nahyan after three oil tankers exploded and a fire broke out near Abu Dhabi International Airport, which resulted in the death of three people and injured six others.
According to a Foreign Ministry statement, Shoukry expressed Egypt's solidarity with the UAE, its condolences for the loss of life and wishes for a speedy recovery for the injured.
Egypt FM says it is closely following the reports on illegal Huthi militia carrying out qualitative operations in the UAE.
He stressed Egypt's condemnation of any terrorist act committed by the Huthi militia to target UAE's the security, stability and safety, and its support for all measures taken by the UAE to deal with any terrorist act targeting it.
The Foreign Minister also conveyed Egypt's firm position on supporting the UAE's prosperity, the close link between Egyptian national security and the security of the Emirates, and the intimate fraternal relations that link both nations.
Abu Dhabi police had announced that a fire broke out on Monday morning in three tankers transporting petroleum fuels near the tanks of ADNOC, the Abu Dhabi National Oil Company, and a minor fire in the new construction area at Abu Dhabi International Airport.
The Emirati authorities initially suggested that the explosion was caused by drones, then the diplomatic advisor to the President of the Emirates, Anwar Gargash denounced what he described as a "sinful attack" by the Yemeni Hothi rebels.