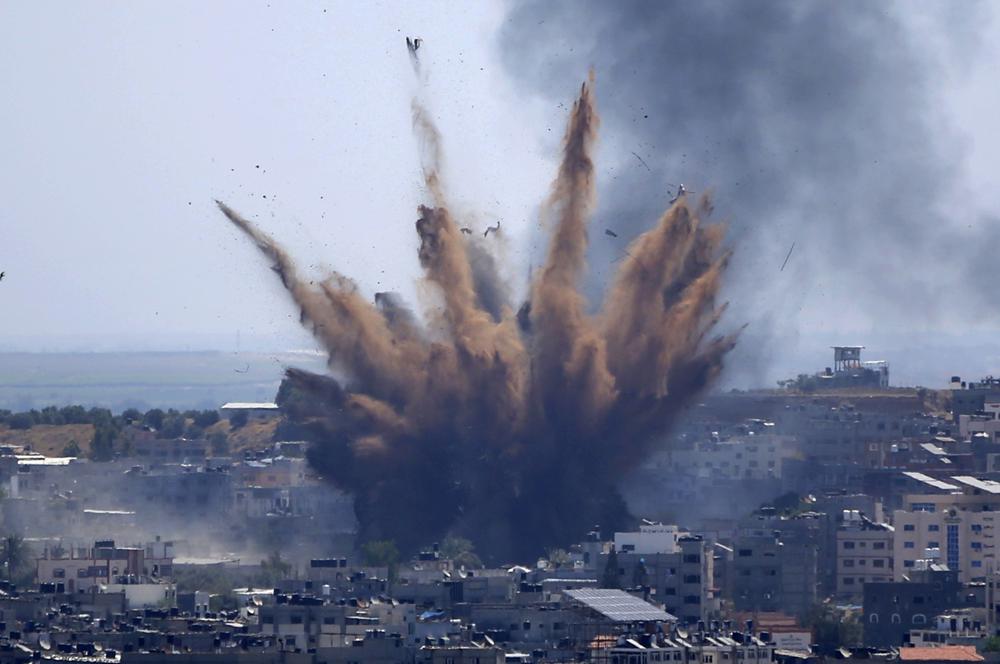 Egyptian Foreign Minister Sameh Shoukry held phone talks Saturday with Saudi Foreign Minister Prince Faisal bin Farhan on the rapid developments of the situation in the Palestinian territories and the escalation in the Gaza Strip.
A statement by the Egyptian Foreign Ministry said that Shoukry and Bin Farhan are coordinating efforts to deal with the situation to prevent matters from slipping towards further escalation and restore calm.
Shoukry reviewed the latest efforts that Egypt is making with all concerned parties to reach an immediate ceasefire and end the bloodshed.
The two ministers agreed to continue consultations during the coming period in all manners in order to end the military escalation on the Gaza Strip, preventing the situation from deteriorating into a confrontation that will have dire repercussions on the overall regional peace.
They stressed on the importance of furthering peace efforts in order to guarantee a two-state solution, realize all Palestinian rights and establish Palestinian state with East Jerusalem as its capital.
On Friday Shoukry also received a phone call from his Tunisian counterpart Othman Jerandi, during which they discussed efforts to end the Israeli offensive and clashes in Palestinian territories.
Shoukry appreciated Tunisia's efforts as part of the Security Council and the role it plays in expressing the position adopted by the Arab League Council on Tuesday.
The two ministers have coordinated in preparing for the Security Council session to be held on Sunday that will discuss a possible ceasefire and stop the clashes in the Gaza strip.