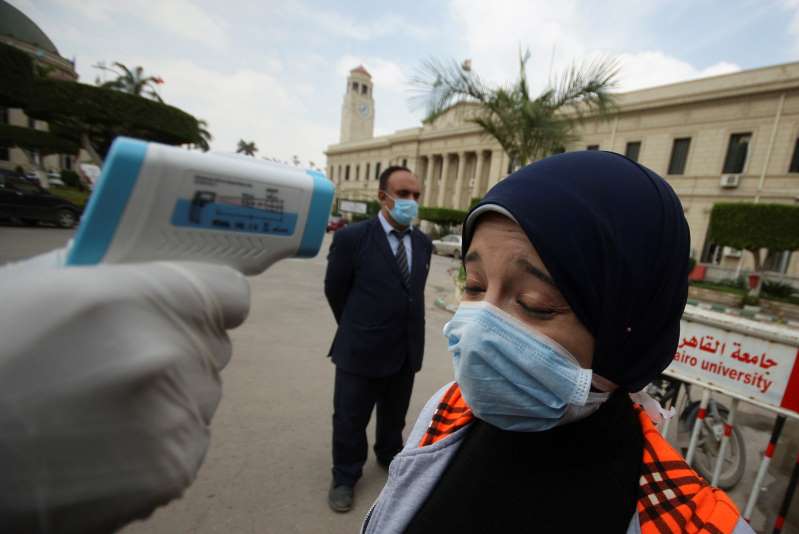 Egypt's Minister of Health Hala Zayed has suggested picking Friday to be a weekly sterilization day, where buildings for public and private sectors, public areas and transportation nationwide are sterilized to battle disease.
On a Wednesday meeting with Prime Minister Mostafa Madbouly, Zayed said that the coronavirus outbreak should become an opportunity to do away with harmful habits that impact society's health.
The Egyptian Company for Metro Management and Operation on Tuesday sanitized metro cars and stations along the three lines on a daily basis, as part of measures to contain the spread of the coronavirus.
The Cairo Opera House also started sanitation work, while the Opera House head inspected maintenance work in Cairo, Alexandria and Damanhour's theaters.
The government shut down schools for two weeks starting March 15 and will suspend flights beginning on Thursday, March 19 at 12 pm and lasting until March 31.
Egypt announced on Tuesday 30 new coronavirus cases and two additional deaths, bringing the total number of cases confirmed so far in the country to 196. 
Six people have died from the virus in Egypt.
The World Health Organization (WHO) announced that COVID-19 was officially a pandemic on March 11.