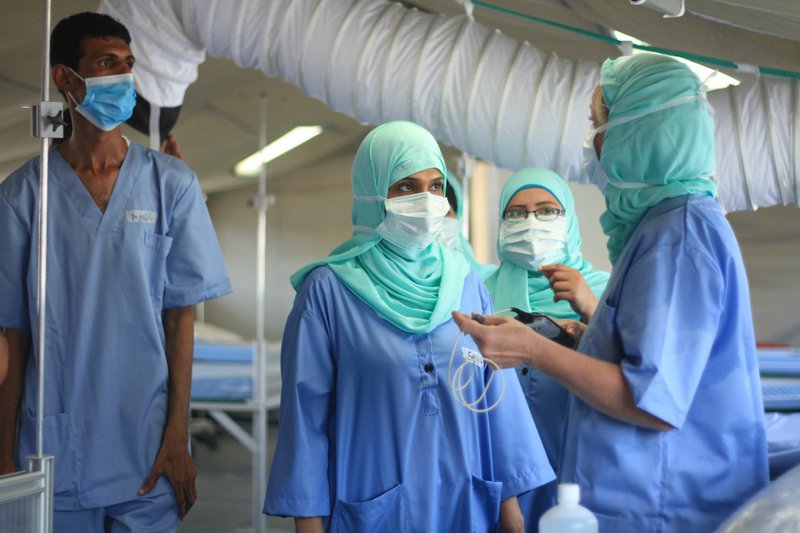 The Spokesperson for the Egyptian Health Ministry Khaled Megahed announced that an electronic system is now in place within hospitals across the country which tracks data on oxygen consumption, the number of beds and occupied ventilators.
This came during a virtual meeting on Monday held by Minister of Health and Population Hala Zayed with the Ministry's undersecretaries and the directors of hospitals designated to receive coronavirus patients, to follow up on the workflow within the hospitals and ensure ample supplies of medical oxygen.
Megahed explained that Zayed reviewed stocks of medicines and medical supplies as well as all strategic stock of medical oxygen.
Zayed ordered that the strategic oxygen stock for any hospital should cover no less than 12 operating hours with 100 percent occupancy.
According to Megahed the minister also ordered that a medical team be assigned in every hospital to followup how coronavirus patients are given medical services, ensuring this is done so through sound clinical practices and updated coronavirus treatment protocols.
In addition, the minister instructed that a central supply task force in the ministry be formed to supply her with two reports per day keeping her up-to-date on the latest developments.
The medical oxygen supply management system for hospitals with coronavirus patients is divided into three sections, Megahed explained, mainly: the contracts concluded by the health directorates with liquid oxygen companies in each governorate, central contracts with major gas companies where 400,000 liters per day are supplied centrally to be at the disposal of the ministry in emergency situations and a central routine supply to the major governorates that have a high consumption rate of medical oxygen –  namely Cairo, Giza, Beheira, Qalyubiya, Damietta, Sharqiya, Daqahlia and Gharbiya.