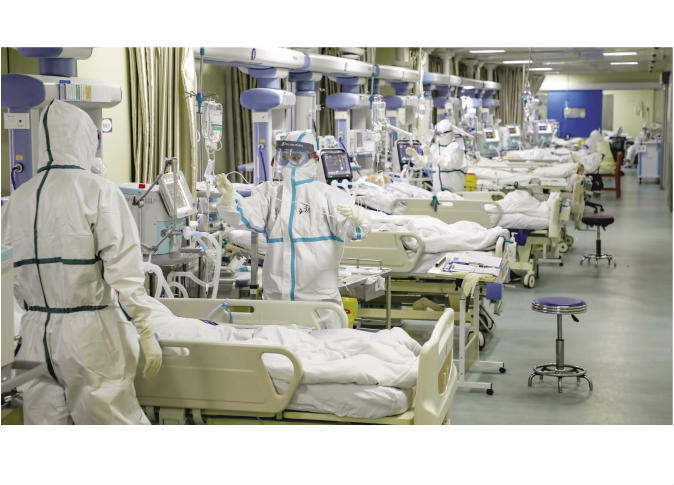 Egypt's Health and Population Ministry announced Tuesday new treatment prices for coronavirus patients in private hospitals.
A statement from health ministry outlined that the cost of isolation within the internal department will range from LE1,500 to LE3,000, while the cost of isolation in intensive care with a ventilator ranges from LE7,500 to LE10,000 while intensive care without a ventilator costs around LE5,000 to LE7,000.
These prices are per day, the statement said.
These new prices will be implemented starting Tuesday, according to the statement, which warned that any hospitals which do not comply with these prices will be closed.
The ministry had received a barrage of complaints regarding expensive treatment prices in non-government hospitals which do not correspond with service costs.
Minister of Health Hala Zayed said in the statement that these prices cover the services, supplies, doctors, nursing and accommodation in full, alongside tests and x-rays.
The Central Administration for Non-Governmental Medical Institutions and Licensing at the Health Ministry is tasked with enforcing this decree, she added.
The administration sent a periodic circular to all departments across the nation regarding the price of treatment in private hospitals.
Egypt on Monday confirmed 1,399 new coronavirus cases, bringing the country's number of confirmed total cases so far to 26,384.
The total number of COVID-19 deaths has now reached 1,005 nationwide, after announcing 46 deaths.
The newly infected cases are all Egyptian nationals, Health Ministry Spokesperson Khaled Megahed said, adding that the total number of fully-recovered cases rose to 6,447, all of whom have been discharged from isolation hospitals.
Around 410 left quarantine on Monday.