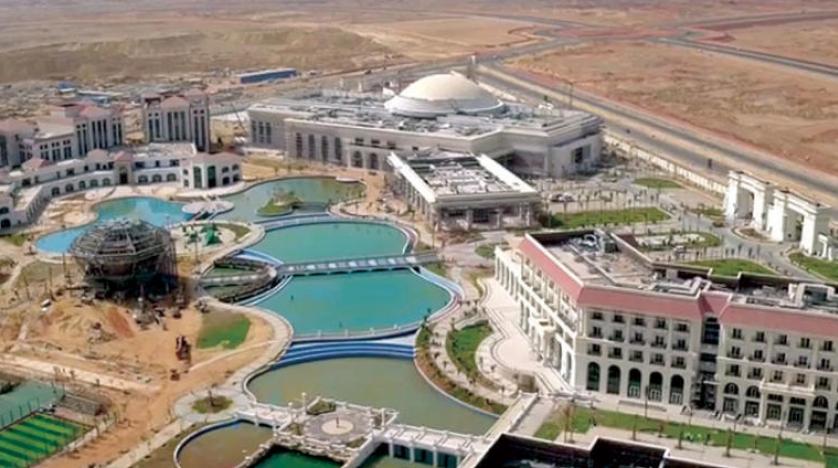 Housing Minister Assem al-Gazzar announced that on July 28 citizens could begin reserving 538 luxury housing units in the new administrative capital, located at the D8 district in the residential area R3.

Gazzar said that registration will be made through this website. The site features explanatory video of the registration and booking steps.
Booking will start from Sunday, July 28 until Wednesday, July 31.
The size of units range between 130 m2 and 173 m2, the Ministry of Housing said, adding that reservation will be according to precedence of booking online.
On Tuesday, information will also be made available on the website regarding the reservation of 504 residential units ranging between 106 m2 and 133 m2 as part of Sakan Masr project in Shorouk City.
Vice Chairman of the New Urban Communities Authority for Commercial and Real Estate Affairs Tarek al-Sibaei explained that buyers of the new administrative capital units should pay LE100,000 after reservation per unit.
Ten percent of the value of the unit should be paid within one month from the date of the booking, while nother ten percent should be paid within six months from the date of the booking and 10 percent should be paid upon receipt.
The rest would be paid in annual quarterly installments over three years without interest, and/or in annual quarterly installments over five or seven years with interest, according to Sibaei.
Sakan Masr buyers are advised to pay LE70,000 upon reservation.
Twenty percent of the value of the unit should be paid within a month, ten percent within six months after reservation, and ten percent at the time of receiving the unit. The rest should be paid on quarterly annual installments over four years without interest.
Edited translation from Al-Masry Al-Youm