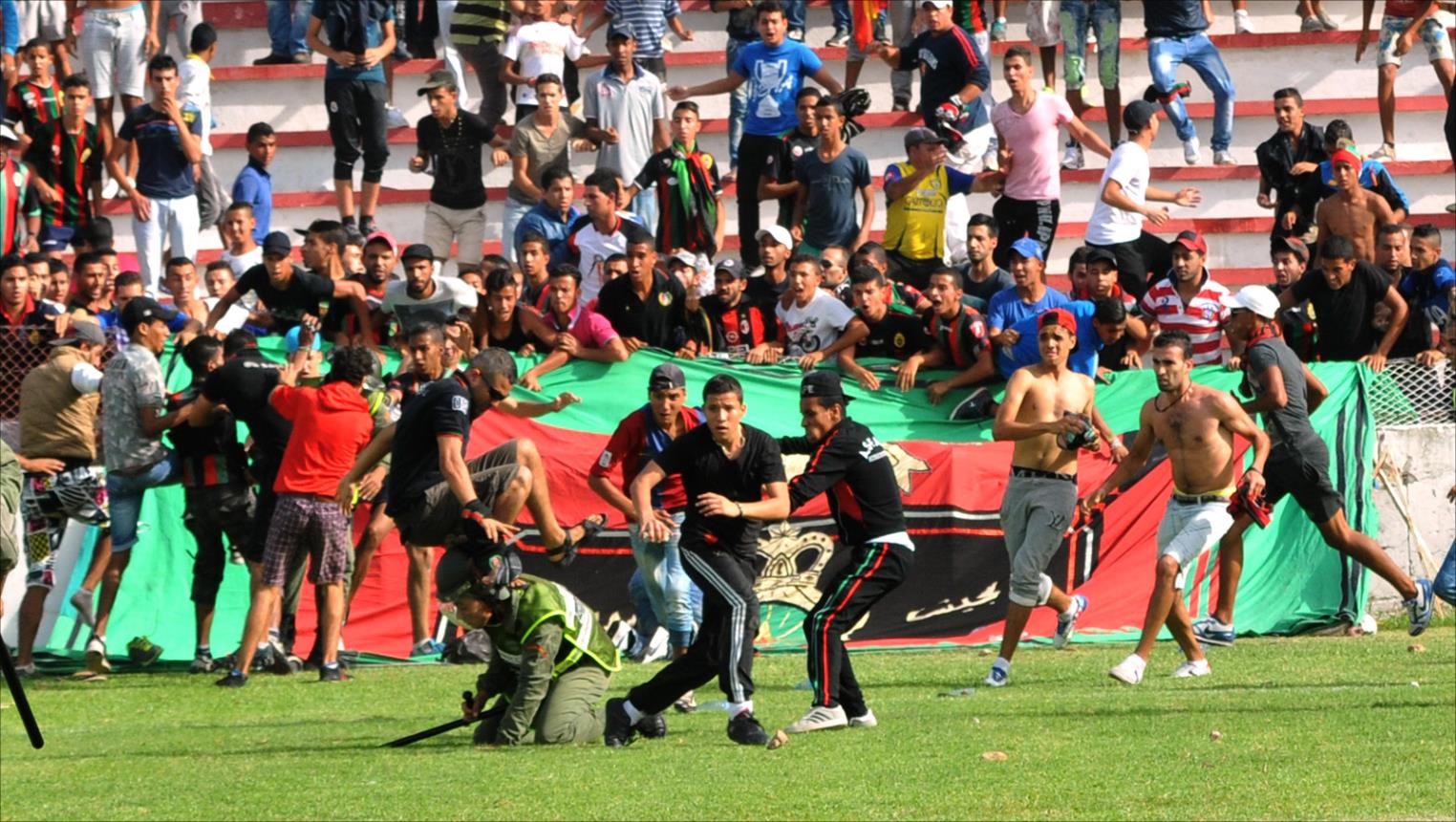 Egypt's Ministry of Interior stated that football fans will be permitted to enter Cairo Stadium at 6:30 p.m. on Friday to watch the opening match of the 2019 African Cup of Nations (AFCON) between Egypt and Zimbabwe, starting at 10:00 p.m.
The ministry banned machines that could harm the bodies of fans during the match as well as licensed and unlicensed firearms, fireworks, crackers, knives, weapons, heaters and explosive materials.
The ministry also banned the entry of fast-ignition materials, gas cylinders, laser pens, whistles, spray, power banks, sulfur cans, wooden sticks for flags, lighters, mobile phone chargers, water bottles, soft drink cans, electric wires, dry batteries, remote control devices, power switches, and welded wires.
The ministry will allow the entry of plastic cups of water, juice boxes made of cardboard, foods in foil, open cell phones and traffic signs placed to guide fans to places of entry, waiting areas and entry and exit routes to and from Cairo Stadium.
The ministry noted that the stadiums are equipped with surveillance cameras to monitor riots or quarrels in the stadiums and stated that the ministry would implement provisos of law in the cases of riots, attacks on installations and or breaches of the ministry's instructions.
Edited translation from Al-Masry Al-Youm