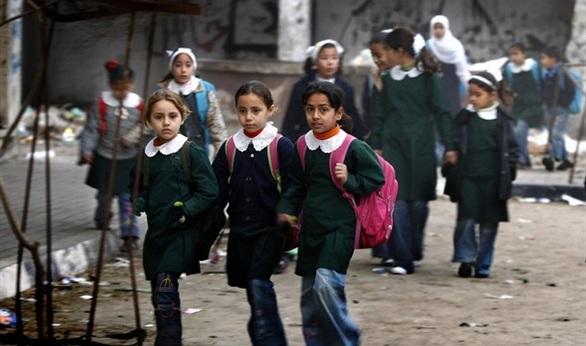 The availability of distinguished international education at appropriate prices by the Ministry of Education is not leading to the privatization of education, Education Minister Tarek Shawki clarified.
During a press conference held Sunday at the Ministry's headquarters Shawki added that these international public schools, located in Sheikh Zayed and al-Me'rag, grant the international baccalaureate degree and are providing a distinguished service at a reduced price.
He also said that several international public schools that were supposed to be inaugurated on Sunday have been postponed for two days.
The minister stressed that the presence of thousands of students in vocational education schools who are illiterate is a "crime" that must be eliminated.
The new education system measures the student's skills regardless of grades, Shawki said. Students should understand and learn, he continued, and not just sum up curricula to score high grades, as was the case in the old system.
A large number of textbooks have been completed, printed, and distributed to the directorates of education in preparation for the new school year, according to Shawki.
The minister warned of publishing houses that operate without a license from the Education Ministry and publish student books only for profit. Shawki said that these helping books are not licensed under the new education system, as they are harmful to students.
Edited translation from Al-Masry Al-Youm