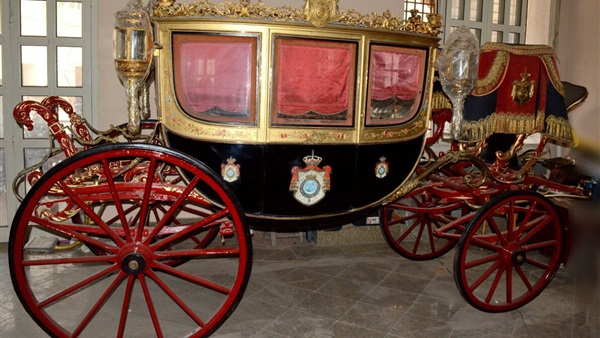 Egypt's Minister of Antiquities Khaled al-Anani on Tuesday inspected the development and restoration of the Royal Vehicles Museum in Cairo, ahead of the museum's opening in December.
The head of the project sector at the Ministry of Antiquities Waad Abu al-Ela said that the project began in 2001 but was suspended for several times before resuming in 2017, asserting that 80 percent of the project has now been completed.
Abu al-Ela clarified that the project included rehabilitation of the museum's building, renovation of the facades, completion of architectural finishes, preparation for the exhibition halls, installation of the latest lighting systems, fire extinguishers , insurance and burglar alarms.
It also includes preparations for the restoration lab equipped with the latest scientific equipment, the allocation of a visual exhibition hall to display documentaries on the royal vehicles, especially of the Alawite family, the establishment of a cafeteria and an elevator for people with special needs.
Assistant to the Minister for Museums Affairs Nevin Nizar said that the museum has allocated five exhibition halls to showcase unique vehicles and other accessories including  carts donated to the Alawite family, and a vehicle donated by French Empress Eugénie de Montijo to Khedive Ismail for the opening of the Suez Canal.
The Royal Vehicles Museum was first established during the reign of Khedive Ismail, with the museum being modified during the reign of King Fouad.