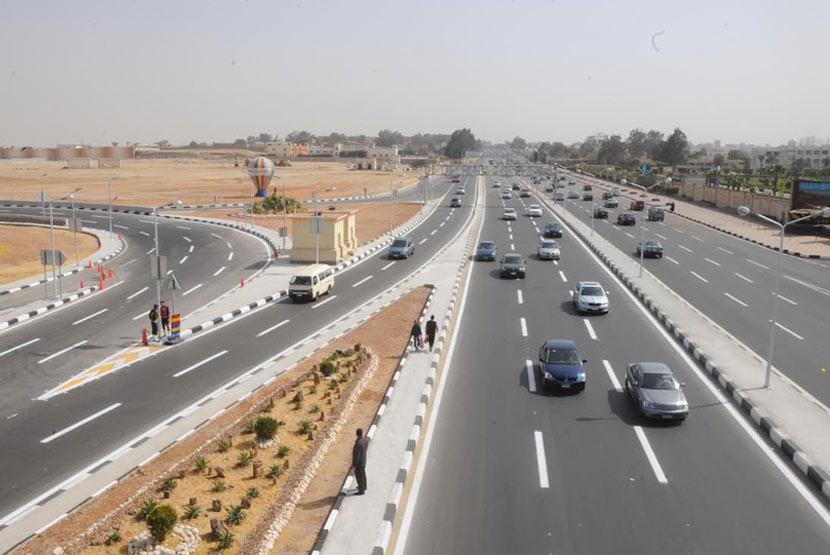 Egypt's Transportation Minister Kamel al-Waziry met with the UN Secretary-General's Special Envoy for Road Safety Jean Todt in Sweden on Sunday to discuss enhancing Egypt's road safety and cooperate with the UN to reduce road accidents.
During the Third Global Ministerial Conference on Road Safety on February 19–20, Waziry presented Egypt's efforts over the past few years to half the number of deaths from road accidents.
As part of these efforts, Waziry said the ministry had increased funds to secure road safety within the budget of the General Authority for Roads and Bridges.
The ministry's National Roads Project, developing 7000 km of roads at an LE175 billion cost will overhaul the quality of the current main roads, Waziry said, increasing the main road area to 30,000 km.
He added that eco-friendly technologies are being utilized to recycle asphalt across 12 governorates, coming at a value of LE10 billion and developing mass transportation to reduce road pressure.
The ministry will also implement a Bus Rapid Transport System at the ring road, utilizing buses designed to boost reliability when compared to a regular bus system.
It is set to be applied following the completion of construction work expanding the ring road to at least eight lanes.
The ten roads with the most accidents nationwide have been identified by the ministry, which is seeking to examine the causes behind accidents and prepare for the necessary road maintenance and development.
Smart transportation systems will be installed by the ministry on six main roads, boosting road safety and improving traffic while monitoring causes and rates behind accidents to ensure better implementation of road safety laws and standards.
Edited translation from Al-Masry Al-Youm