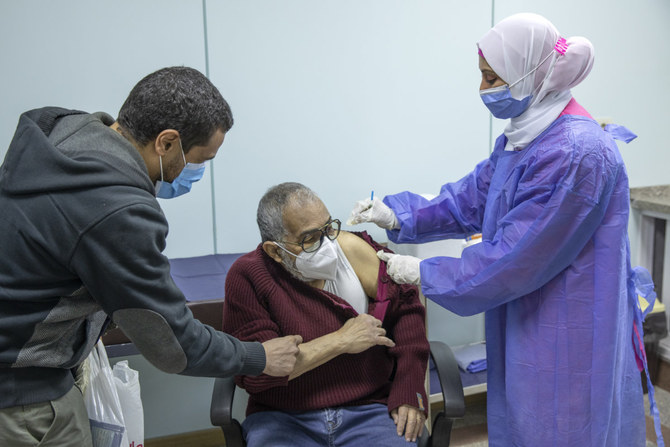 Egypt's Minister of Health and Population Hala Zayed on Wednesday announced, during a cabinet meeting, that the ministry will soon employ mobile coronavirus vaccination sites near post offices.
During the meeting, Zayed also discussed the current infection rate, the ministry's measures to deal with rising case numbers, and the epidemiological situation in India, including the assistance that Egypt has sent to the country to combat the virus.
Zayed referred also to ministry health awareness campaigns that were presented to more than a million citizens in ten governorates during the past two weeks.
As part of the campaigns, ministry staff visited public markets, public transportation, places of worship, salons, cafes, shops, gathering spaces, and villages to provide educate citizens and encourage them to visit vaccination centers.
Egypt's Health Ministry on Thursday confirmed 953 new coronavirus cases, down from 1,078 on Monday. The ministry also reported 60 deaths, and 567 recovered cases.
The country has now disclosed a total of 231,803 confirmed cases, 173,341 recovered cases, and 13,591deaths. 
Cairo, Giza, Fayoum, Minya, and Sohag are the five governorates with the highest infection rates, Zayed said last Wednesday.
IMAGE: A man receives the AstraZeneca COVID-19 vaccine, at Al-Nozha Hospital in Cairo, Egypt, Thursday, March 4, 2021. (AP Photo/Nariman El-Mofty)