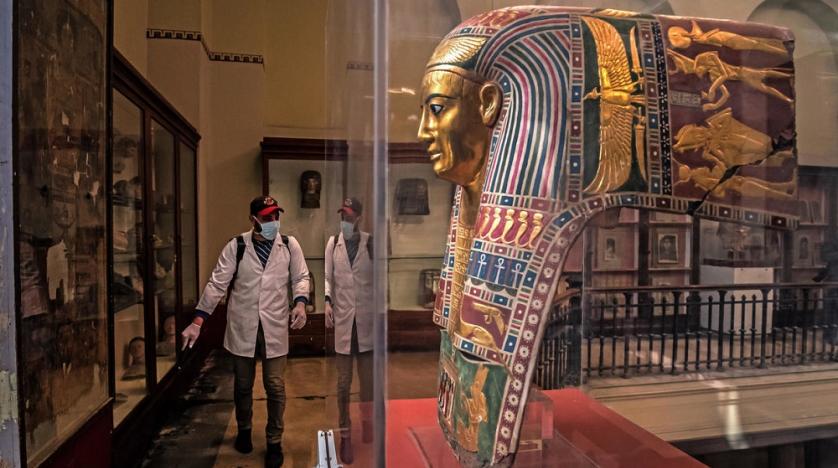 Egypt's Ministry of Social Solidarity suspended on Monday procedures for receiving in-person complaints and inquiries amid the coronavirus outbreak.
The Ministry moved to halt in-person complaints at the Ministry's General Bureau and the citizen service departments, as well as in-person inquiries and grievances submitted by clients of the "Takaful and Karama" (Solidarity and Dignity) programs, which are conditional and unconditional cash transfer programs for families in need, the disabled, orphans, and poor elderly citizens.
According to the Ministry, citizens will still be able to send complaints and inquiries via the cabinet's website www.shakwa.eg, by calling the hotline 16528, or by using the phone numbers registered with the Social Solidarity Directorates.
The ministry urged Egyptians to adhere to the decision as part of measures to curb the spread of coronavirus (COVID-19), with 366 cases and 19 deaths having been confirmed in Egypt so far, in addition to two senior military officers.
Meanwhile, the Ministry of Endowments has decided to cancel travel for pilgrims scheduled to head to Saudi Arabia this July, and Minister of Endowments Mohammed Mokhtar Gomma has moved to allocate LE 50 million for the people most impacted by coronavirus and measures to contain it, especially workers in the informal economy.
Gomma also allocated LE 6 million in assistance for individuals with chronic diseases, families in need, and women heads of households registered in the Ministry's al-ber [charity] lists nationwide before the start of the Islamic holy month of Ramadan.
During a meeting with Minister of Tourism and Antiquities Khaled al-Anani, Manpower Minister Mohamed Saafan asserted that the ministry is ready to deal with the impact of coronavirus and provide support to the Ministry of Tourism's employees.
Anani said that tourist establishments have been severely impacted by the spread of coronavirus, leading to an inability to pay workers' salaries. Museums and tourist sites across the country have closed down from March 23 until March 31 and are currently being sanitized, while employees in hotels and resorts in Cairo and Giza have been reduced by half.
The Egyptian government has taken strict measures to slow the spread of the virus, such as suspending study at universities and schools across the country for two weeks beginning on March 15, closing sports centers, restaurants, cafes, bars, and commercial establishments from 7 pm to 6 am each evening through March 31, suspending flights through March 31, and closing down mosques and churches over the weekend.
Prime Minister Mostafa Madbouly said previously that the cost to EgyptAir from the flight suspension would reach LE 2.5 billion.
Image: A worker disinfects a gallery at the Egyptian Museum in Cairo's Tahrir Square amid the coronavirus COVID-19 pandemic. (AFP)