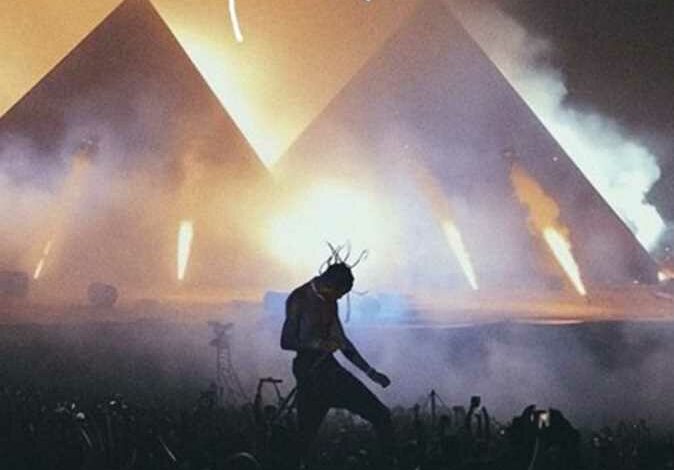 The Egyptian General Syndicate for Musical Professions has canceled US rapper Travis Scott's 'Utopia' concert, originally scheduled to be held at the foot of the pyramids on July 28.

The syndicate issued a statement regarding the concert, which had sparked widespread controversy due to Scott's 'satanic' beliefs and safety concerns.
In its statement, the Musical Professions Syndicate said that security considerations and approvals from the competent authorities are its utmost priority for holding public events.
While the syndicate has approved a variety of events over the past few months, the statement explained that it was done through strict conditions to ensure that the customs and guidelines of Egyptian society are followed.
"Since the General Syndicate is part of the fabric of this beloved country it is keen on its stability and refuses to tamper with societal values and Egyptian and Arab customs," the statement reads.

The statement added, "Based on research and documented information about strange rituals at Travis's concerts that are inconsistent with our authentic societal values and traditions, the Board of Directors has decided to cancel the license issued to hold this type of concert that contradicts the cultural identity of the Egyptian people."
One controversy after another
Scott announced his support for the Afrocentric movement, which attributes the Egyptian civilization to black Africans.
Dozens of people died at Scott's last concert in the US in 2021, which was described as one of the bloodiest concerts in the history of the US and prompted the families of the victims to file dozens of lawsuits against him.
Scott had planned to have the launch party for his new album, "Utopia", at the foot of the pyramids in Giza, on July 28.