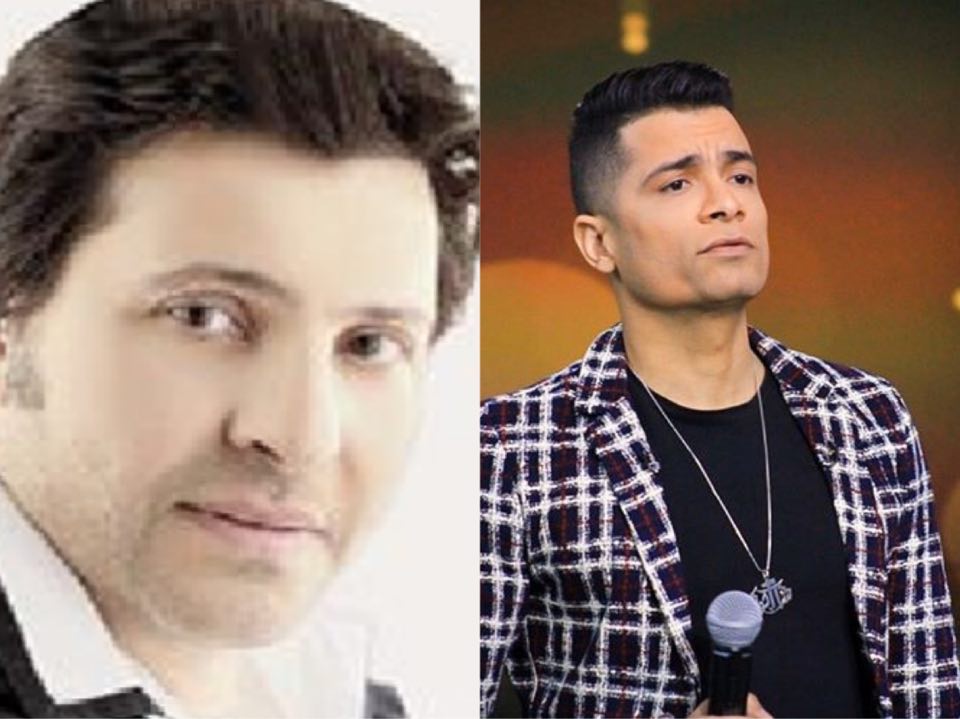 Egypt's Musicians Syndicate, headed by Hany Shaker, contacted streaming giants YouTube and SoundCloud to take down all the "mahraganat shaabi" songs from their websites, amid a controversial decision from the syndicate to ban the genre from all concerts or live shows in Egypt over so-called inappropriate lyrics in Hassan Shakosh's new hit song "Bent El Giran."
Tarek Mortada, the syndicate's spokesperson, said that Shaker is set to send an official letter to the administrations of each streaming platform.
The decision to ban the genre came after a concert by shaabi singer Hassan Shakosh at the Cairo Stadium on Valentine's Day, where he performed "Bent El Giran".
More specifically, the lyrics "I drink alcohol and smoke hashish" prompted a wave of criticism from conservative voices, who slammed the song for its "immoral" content.
The syndicate then released an official statement condemning all mahraganat songs, warning that entertainment hubs where songs are usually played such as nightclubs, tourist facilities, Nile boats, and cafes would face legal action if they played the music.
The statement further claimed that "there is near consensus across Egyptian society" that mahraganat music "threatens public taste" and "encourages moral decline," which the syndicate said prompted the body to review musicians' permits.
Shakosh said during an interview with TV presenter Ahmed Moussa on Sada El Balad Channel that his career had taken a big hit as a result of the syndicate's decision to ban the genre across the country.
He added, however, that he respected the decision, and went on to say that wedding and concert organizers where he had already agreed to perform had filed complaints against him following the ban, which forced the singer to back out of several contracts.
"This is firstly my fault – a father usually teaches his son when he does something wrong," he commented.
He added that Shaker and Egyptian singer and former Syndicate head Mostafa Kamel are role models for him and called on the body to embrace the shaabi genre.
Shakosh additionally claimed that the "inappropriate" lyrics included in the song at the Valentine's concert were the result of a "miscommunication" that day.
He also pointed out other controversial song titles from the past, including the iconic late Egyptian singer Sayed Darwish's song "Cocaine" and singer Hakim's song "Bartender please give (me) a glass of wine".
Shakosh's international hit "Bent al-Giran" is now no. 1 on the "Top 50: ALL Music Genres" global chart on Soundcloud.
Earlier this month, Shakosh's song hit number two on SoundCloud's global chart, racking up some 4.4 million listens in just one week.
The song, which has gotten 70 million views on YouTube since December and 44.6 million listens on SoundCloud, is part of a genre popular during festive occasions like weddings and engagement parties in Egypt.
Shakosh received an award from YouTube after his channel got over a million subscribers, according to an announcement from the singer on his Instagram account.
A well-known "shaabi" singer in Egypt, Shakosh began his music career four years ago with his debut song "Esmak Eh" (What is your name).
Shaabi is a genre of popular working-class music in Egypt, born and developed away from record companies and mainstream satellite TV channels.
The genre brings back a ritual that disappeared with the spread of cassette culture — the neighborhood singer who knows the people and their frustrations and tells their stories through his songs.
Mahrganat music, which is related to the Shaabi genre, refers to an upbeat style of electronic dance music in Egypt.
Image: Head of Egypt's Musicians Syndicate Hany Shaker (left) and mahraganat singer Hassan Shakosh (right)