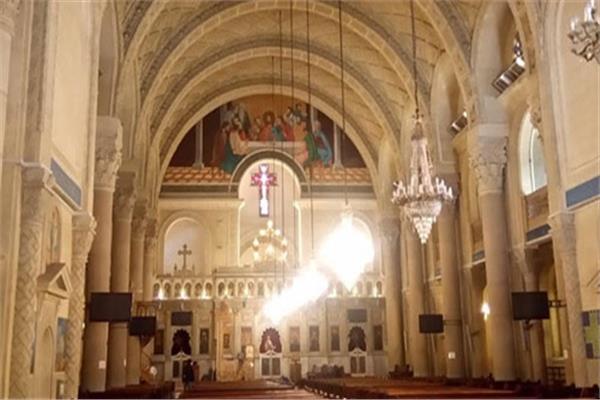 The Coptic Orthodox Church confirmed that no churches have been built on state-owned lands except in new cities in accordance with the law.
The official Coptic Orthodox Church spokesperson Paul Halim responded to allegations made by satellite channels – which he did not name – which he accused of attempting to sow discord among Egyptians by comparing the criteria for building places of worship.
The lands mentioned by the channels in question were originally agricultural, Halim said, but were then legally converted into construction land since it was privately owned.

Halim added that all churches built within populated residential blocks were constructed prior to law #80 of 2016. 
Requests have been submitted to legalize their status in accordance with the law, he added, through the Ministerial Committee formed under the chairmanship of the Prime Minister whose membership includes representatives from ministries and relevant authorities.

Halim stressed that all churches established after the law take into account all requirements it stipulates.
He added that the satellite channels have taken an out of context statement by one bishop made before the church building law had been issued, which sets clear conditions for constructing churches that the Coptic Church is fully committed to.
In a Thursday statement the church explained it respects the constitution and laws, and continues to support national projects and uphold public interest.