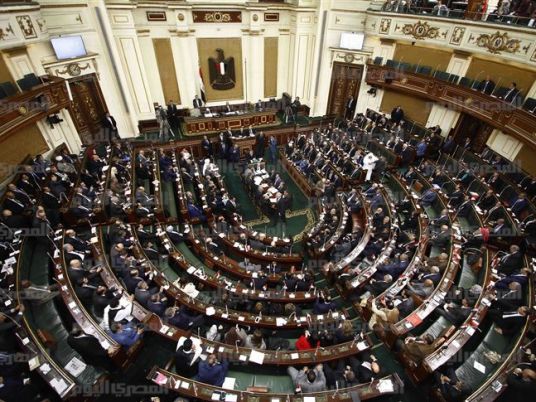 The House of Representatives approved on Monday a joint report of the Economic Affairs Committee, the Plan and Budget Committee, and the Constitutional and Legislative Affairs Committee for a draft law submitted by the government to regulate the use of cashless means of payment.
The text of the bill obliges all authorities, state institutions, and companies owned or partially owned by state to pay financial dues by means of non-cash payment, except for travel allowances.
The draft law stipulates that the collection of taxes, customs, duties, fines, services and amounts due to entities, cash financing premiums, insurance premiums, trade union subscriptions, private insurance fund contributions and the value of contribution or subscription to corporate capital or investment funds of all kinds, shall be through cashless payment methods.
The session saw a re-deliberation of Article 8, at the request of MP Mohamed al-Suwaidi, on the fine imposed by the law which stipulates that not less than one percent of the amount should be paid in cash, not exceeding LE1 million.
The MP requested the ratio to paid in cash to be between 2-10 percent, which would set controls to address the problems of money laundering.
The representative of the Central Bank of Egypt (CBE) objected by saying that this rate was already applied in some countries, such as India, and caused problems.
The session ended with approval of Suwaidi's suggestion, setting the fine at 2-10 percent.
The Prime Minister may, upon the request of the Minister of Finance and the approval of the Governor of the Central Bank and the Cabinet, exclude some geographic regions from the application of this law for a specified period of time for national security reasons or other emergency situations.
Edited translation from Al-Masry Al-Youm