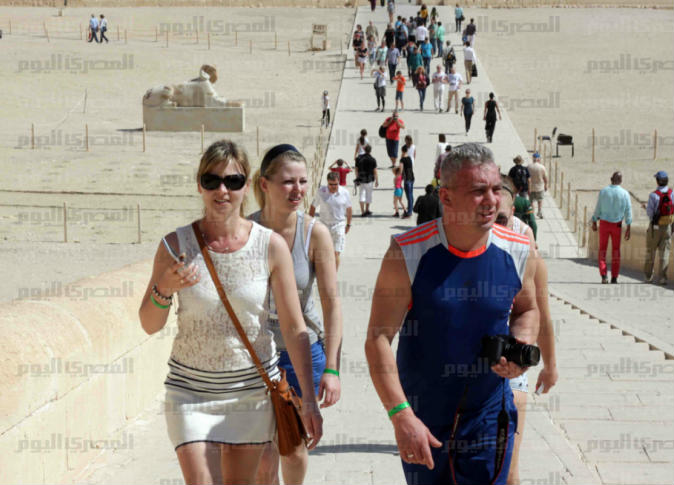 Egypt's Parliamentary Committee of Proposals and Complaints preliminary approved the proposal, submitted by parliamentarian Kamal Amer, which stipulates imposing monthly fees on escorts (wife, husband, or children) of foreigners who live in Egypt.
According to local media outlets, Chairman of the Parliamentary Committee of Defense and National Security Amer suggests conducting some amendments to provisions of Law No. 89 of 1960 regarding the entry and residence of foreigners in the country.
The proposed amendments stipulate the collection of fees from all escorts of foreigners living in Egypt while not working for ministries, or government institutions. The fees also will be imposed on foreigners' escorts when they are issuing or renewing the residence permit or issuing the final exit visa.
The suggested fee is LE 200 on a monthly basis and would increase LE 100 annually. The fee is set to be applied by July 2018, if the bill is enacted by the parliamentary committee this June.
MP Amer said that this proposal stems from the fact the there are recently increasing numbers of foreign delegations to Egypt and their families. The bill is an attempt to devise a revenue-generating strategy to finance the budget deficit State, he explained.
In 2017, Amer suggested a draft law that stipulates granting residence permit to foreigners in return for bank deposits, especially amid increased requests by foreigners to obtain residence permits in Egypt in light of the international changes taking place in the region.
According to a statement released from his office at the time, he explained that putting a deposit in foreign in Egyptian banks is an indirect investment and encourages Arab and foreign investors to participate in economic projects in Egypt.
"Under the residence upon a deposit system, foreigners will apply for residence permits in return for depositing money in Egyptian banks in foreign currency. After 5 years of residence in Egypt, they can apply for citizenship" he added
Authorities will have the right to accept or deny the citizenship request, he said.